The Pixel Project is proud to present our third annual Survivor Stories Blog Interview Project in honour of Mother's Day 2016. The annual campaign runs throughout the month of May 2016 and features an interview per day with a survivor of any form of violence against women (VAW) including domestic violence, rape, sexual assault, female genital mutilation, forced/child marriage, sex trafficking, breast ironing etc. A total of 31 VAW survivor stories will be featured. This campaign was created to provide:
VAW survivors a platform to share their stories and solutions/ideas on how they rebuilt their lives and healed/are healing.
Girls and women currently experiencing or who have survived VAW ideas, hope, and inspiration to escape the violence and know that there is light at the tunnel and there is help out there.
Our twenty-seventh 2016 Survivor Stories interview is with Jessica Johnson from the USA.
TRIGGER WARNING: The first two Q&As in this interview may be distressing for some Domestic Violence survivors.
———————————————————————————————————————————————————————————
The Survivor Bio:
I am a survivor of domestic violence and the Executive Director of SAGE (Safety- Advocacy- Growth and Empowerment)- a crime victims agency that helps survivors of all violent crimes. I also have a chronic disease called Multiple Sclerosis (MS). I love to read. I read as much as I can and have a very eclectic taste in books. I also enjoy writing. I have just started a blog I call "The world As I See it". I love hanging out with my friends and traveling. I also love to create things, wreaths, cheesecakes, scrapbooking, sewing, baskets, and gifts for people. Anything that I can do to use my creative side is so important to me. Of course, I love hanging out with my family and enjoying them as much as I can.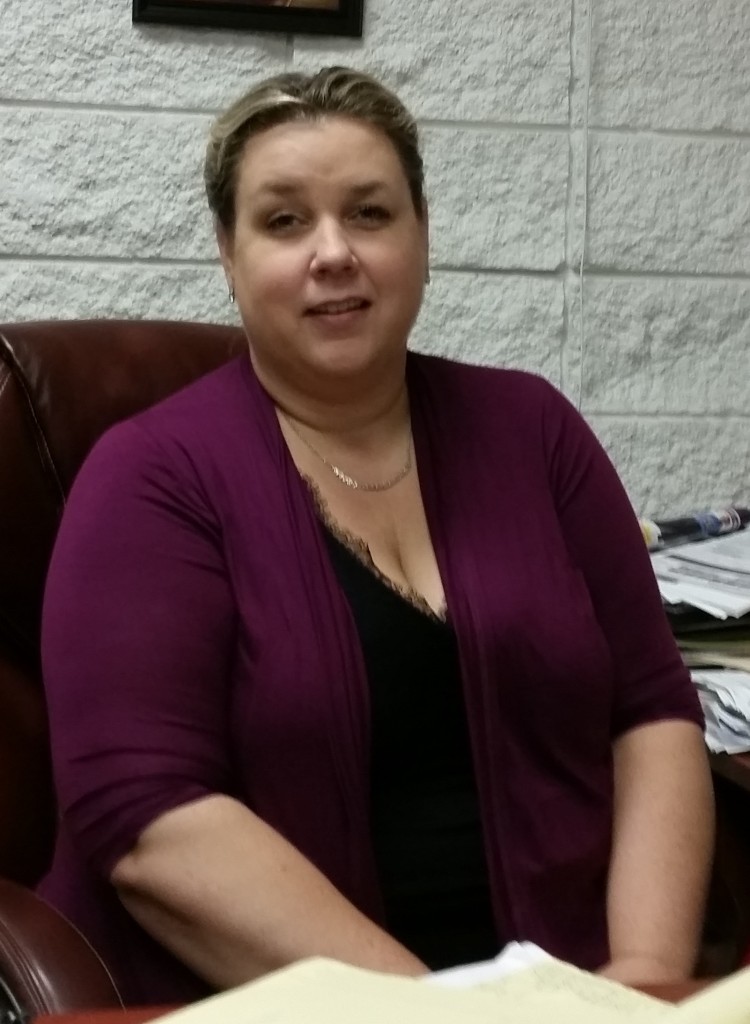 1. What is your personal experience with gender-based violence?
I was in an emotionally, physically and sexually abusive relationship for about 5 years.
It was a classic case: the abuse started slowly, with isolation away from my family and friends. After I left, the stalking started. He didn't want us (me and our daughter), but he didn't want anyone else to have us either. He called and left awful messages. In one particular message he threatened to slice my throat and have our daughter watch – the threats were real and terrifying.
2. How did you escape the violent situation/relationship/ritual?
I was like most victims of domestic violence: I left many times but always returned because my abuser promised that it would end.
The day I left for good was after I had been diagnosed with Multiple Sclerosis (MS) and he told me I was faking my symptoms to get attention. I decided it would be easier to raise my two year old daughter by myself. After the death threats started, I sought a restraining order and cut off all contact. I still choose not to communicate with him, and only communicate through his parents when I absolutely have to have a conversation about our daughter.
I don't hate my abuser anymore; I don't have any feelings for him at all. My abuse happened to me, but it also made me the person I am today. People can survive domestic violence and go on to make a difference.
3. How did you heal and rebuild your life after the violent situation/relationship/ritual? What actions did you take?
After my neurologist told me that he would like to put me in the hospital, I realised that I needed to take care of myself, so I could be there for my daughter. I made myself a priority.
I started seeing a therapist and started rebuilding my self-esteem. I realised that I was a worthwhile person and I deserved a relationship that was safe, respectful and free of violence, but first I needed to rediscover myself and learn to love myself again. Once I had done this, I was able to go on and find someone who loves me for who I am and supports me in all of my actions. I am now very happily married to my soulmate.
4. What would you suggest to or share with another woman or girl facing the same situation as you did?
Don't give up! You deserve a relationship that is full of respect, that is safe and is free of violence. You can move forward and have a good life. You can heal and help others heal. You are SO WORTH IT!
5. How do you think we can end violence against women?
By engaging as many people as we can. This is not just one person's problem, it is everyone's problem. It will take everyone- one person at a time can do their part to take responsibility and then we will stand a chance to change the world and end violence.
6. Why do you support The Pixel Project?
I support The Pixel Project because it works to end violence against women. So do I. It is a cause I am very passionate about.