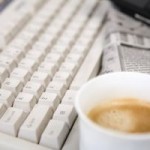 Welcome to the 116th edition of The Pixel Project's VAW e-News Digest!
This month, countries around the world are stunned by misogynistic and violent actions that have seized headlines: A woman is murdered in Korea for 'being a woman'; the brutal rape of a 14-year old girl in Indonesia demands that the nation examine its relationship with gender violence; a pop idol in Japan was stabbed repeatedly for returning a gift from a stalker; and Saudi Arabia has tabled a law that will punish women physically for checking their husbands' phones.
In spite of the depressing headlines, individuals around the world are continuing to push on with stopping VAW within their community: from a young girl who is fighting child marriage among Syrian refugees, to victims of FGM who are speaking up about the experience and its after effects (including on sex), survivors of violence against women are breaking taboos of silence and shame.
Finally, in this edition, we have also included two articles that show how the epidemic of violence against women in intrinsically linked with other global issues: climate change may exacerbate violence against women, and renowned feminist thinker and activist Gloria Steinem associates problems of violence against women with global instability.
Every contribution matters. If you have any news you'd like to share about violence against women, please email The Pixel Project at info@thepixelproject.net. If you prefer to receive up-to-the-minute news concerning violence against women, follow us on Twitter.
It's time to stop violence against women. Together.
Best regards,
The Pixel Project Team
---
General Violence Against Women
---
Domestic Violence
---
Rape and Sexual Assault
---
Sex Trafficking
---
Female Genital Mutilation
---
Honour Killing and Forced Marriage
---
Activism