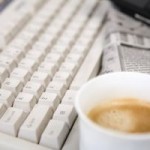 Welcome to Edition 108 of The Pixel Project's VAW e-News Digest.
This month marks several developments in the cause of eliminating violence against women worldwide:
Spain has raised the age of consent for marriage, Ireland has forbidden abusers from contacting their victims online or by phone, and the United Kingdom has declared its first protection order for girls at risk of female genital mutilation.
Debate about the legal prostitution and its relationship to sex trafficking is rife as Amnesty International calls for the legalisation of the sex trade. The stance has been challenged by over 400 groups, including some celebrities.
Research in Brazil has shown that child marriage is seen by victims as a means of escaping from abuse. Meanwhile, contrary to popular opinion, research on advertising in the United States shows that sex and violence may not be effective in selling products.
Every contribution matters. If you have any news you'd like to share about violence against women, please email The Pixel Project at info@thepixelproject.net. If you prefer to receive up-to-the-minute news concerning violence against women, follow us on Twitter .
It's time to stop violence against women. Together.
Best regards,
The Pixel Project Team
---
General Violence Against Women
---
Domestic Violence
---
Rape and Sexual Assault
---
Human/Sex Trafficking
---
Female Genital Mutilation
---
Forced Marriage and Honour Killing
---
Activism