Welcome to The Pixel Project's "30 For 30″ Father's Day Campaign 2015! In honour of Father's Day, we created this campaign:
To acknowledge the vital role Dads play in families, cultures and communities worldwide.
To showcase good men from different walks of life who are fabulous positive non-violent male role models.
Through this campaign, we will be publishing a short interview with a different Dad on each day of the month of June.
This campaign is also part of a programme of initiatives held throughout 2015 in support of the Celebrity Male Role Model Pixel Reveal campaign that is in benefit of the National Coalition Against Domestic Violence and The Pixel Project. Donate at just US$1 per pixel to reveal the mystery Celebrity Male Role Models and help raise US$1 million for the cause while raising awareness about the important role men and boys play in ending violence against women in their communities worldwide. Donations begin at just US$10 and you can donate via the Pixel Reveal website here or the Pixel Reveal Razoo donation page here.
Our sixteenth "30 For 30″ 2015 Dad, courtesy of our partner Name.com, is Nick Salvadore from the USA.
__________________________________________________________________________________________
The Dad Bio
My name is Nick Salvadore. I'm a software engineer at Name.com, where I've worked for the past three and a half years. I enjoy watching baseball, eating cookies, and slowly fixing up our 90 year-old house that we have owned for nine months. The majority of my free time is spent playing with my son and daughter; usually wrestling in the living room or kicking around a ball in the back yard.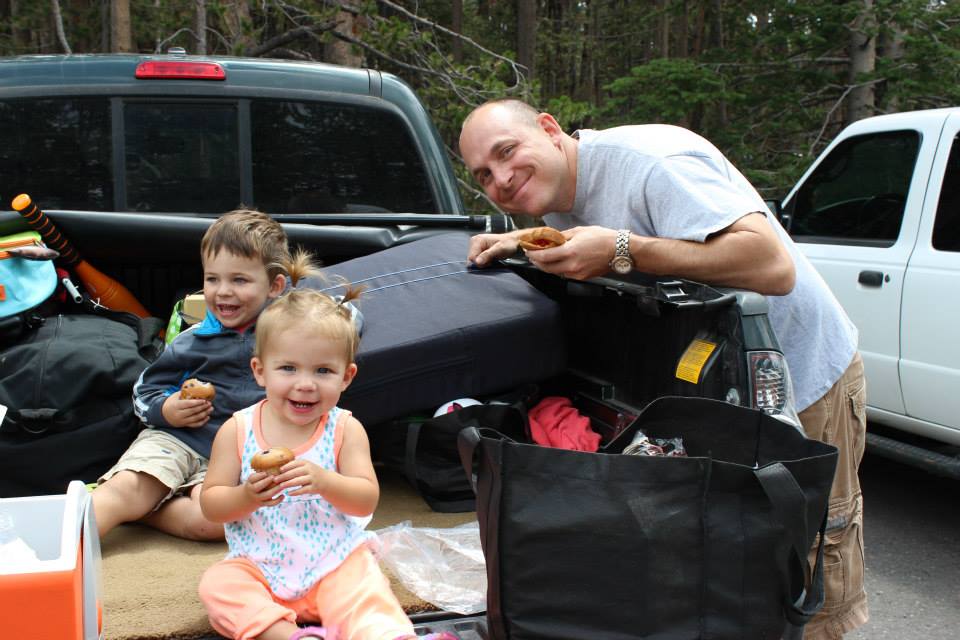 1. What is the best thing about being a dad?
The best thing about being a dad is coming home to two smiling kids who are almost jumping out of their skin because they are so happy to see me.
2. A dad is usually the first male role model in a person's life and fathers do have a significant impact on their sons' attitude towards women and girls. How has your father influenced the way you see and treat women and girls?
I inherited my dad's introverted personality, which probably explains why I ended up as a software engineer. I've spent the majority of my life intimidated to talk to anybody, especially women. I think the big impact my father had on my views of women was watching him interact with my mom. He was always very respectful and occasionally would surprise her with little things or with gestures that showed he cared. Like all married couples, they would argue occasionally, but there was never any name calling and both would let the other fully voice their opinions and views.
3. Communities and activists worldwide are starting to recognise that violence against women is not a "women's issue" but a human rights issue and that men play a role in stopping the violence. How do you think fathers and other male role models can help get young men and boys to take an interest in and step up to help prevent and stop violence against women?
I think the best method is to simply lead by example. It can be little gestures like opening car doors for their mothers or holding open a door at the store for a woman who has her arms full. It's always amazed me how one small event can have a giant impact if it occurs at the right moment.