Kristi VanAudenhove is the Executive Director of The Virginia Sexual and Domestic Violence Action Alliance, a public speaker on issues of violence prevention, and an activist working for a more inclusive and equitable community. She has worked tirelessly over the last three decades in coalition work to create systems to empower local centres and programmes to educate allies, train volunteers and serve survivors.
In Part 1 of her interview with The Pixel Project below, Kristi describes her introduction to the cause to end violence and her dedication to coalition building.
The second part of her interview will be published January 26, 2015.
________________________________________________________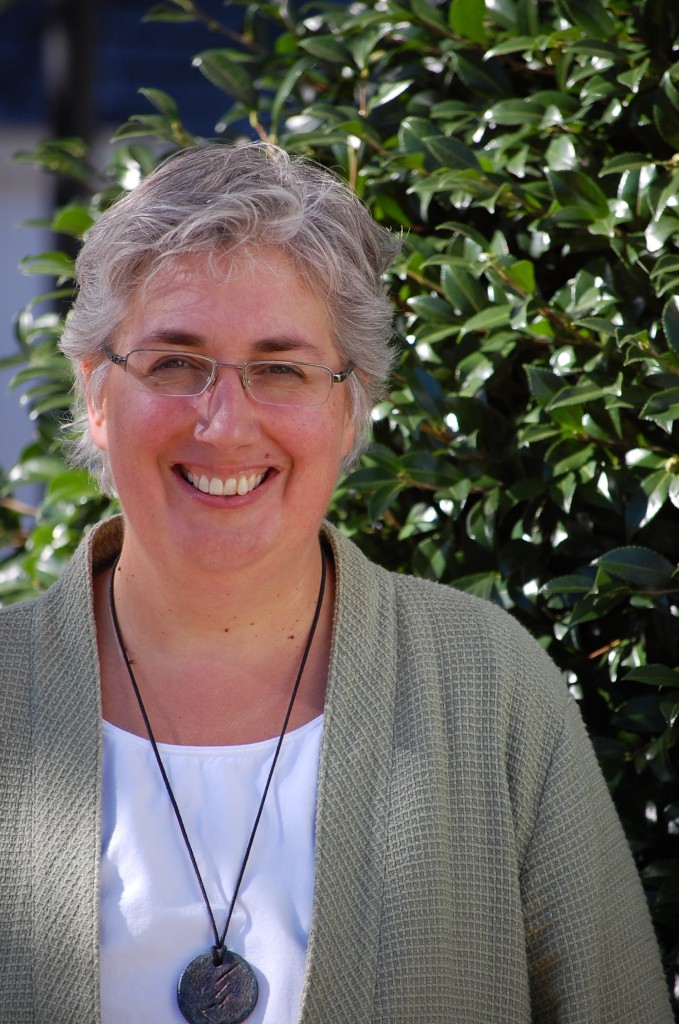 1. Tell us about how you became interested in the cause area of anti-violence against women work.
I got involved as an undergraduate student in Maryland through my professors who lined up an internship for me at a local domestic violence programme. Once I got there, I understood better why they introduced me to this cause area and how big it would become in my life. I had grown up in a violent home but did not have anyone who talked to me about it. The internship was an introduction into the cause area, how to understand my experience, and how to be a part of making change.
2. How did you come to be involved in the Virginia Sexual and Domestic Violence Action Alliance? What is the role of a state-wide coalition?
My path to the Action Alliance came, again, through my initial internship. I got to attend coalition meetings and participate in coalition work. In the 80's the first shelters were opening and changes to local coalitions were essential. I came to Virginia and got a job as a Domestic Violence Centre Director. I sought out a coalition to be a part of because I knew what it could do for me and how I could be connected to coalition work in Virginia. At twenty-three, I got hired to be the Director of the Williamsburg Domestic Violence Task Force and I knew I needed the network of mentors and support.
3. In your role directing a state-wide coalition, you get to engage directly in advocating for laws and funding to benefit rape crisis and domestic violence centres in your locality. In what areas have you been able to advocate for and contribute to changes both state-wide and nationwide that happened? What was the benefit achieved?
Part of what I love about coalition work is the opportunity to be the strategist, the cheerleader, and the public face of these changes that come up out of the experiences of real people. The ideas and the request for changes comes from our members. So when I think about what do I feel good about, it is not about one particular policy initiative but about people bringing their lived experiences and need to advocate for change to a coalition where they join other advocates to work together to change laws, so that individual experience can change too.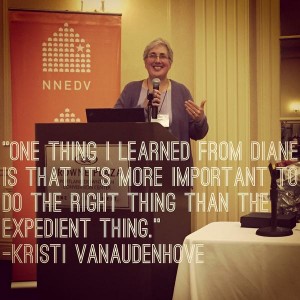 4. The Action Alliance has been a forerunner in integrating awareness that sexual violence against women is integrally linked with racism, sexual identity and orientation intolerance, sexism and religious intolerance. How successful have your efforts been and what are the remaining obstacles in the United States?
The success of these efforts means that set of questions that has to do with unintended consequences: Every time you are making decisions, spending money in an awareness campaign, or changing laws, is this not only going to be good for addressing sexual and domestic violence but does it effect gender differences, people who identify differently, age, race and ethnicity, people in poverty and those with reduced or no access to services?
When we approach making changes to laws for sexual and domestic violence, we are also intentionally focused on making sure there are no unintended negative consequences toward other groups or areas impacting equality and justice. We operate from the commitment to seeking justice for all. While this means we may have to make decisions that benefits one group more than others in any particular effort but we maintain the focus of including all as we move forward.
An example is that we have successfully opened up resources for survivors at statewide levels but are informed by the needs of survivors who identify as lesbian, gay, bisexual, transgender and queer. We are working on resources to include a focus on the specific needs of survivors who are immigrants and survivors who are African-American, those who are high risk, and those with income disparities.
5. The United States is often divided politically, meaning that different areas have different laws, different responses, and different priorities in addressing sexual and domestic violence. The area of the United States that you serve has been traditionally very conservative for years and is now undergoing a political shift. How will this shift impact your efforts in anti-violence cause work? As your area moves into a more liberal arena politically, will positive change be likely to happen?
This shift in politics is a validation in terms of law and recognition of why we worked so hard. Changing laws does change public perception and actions, but it takes a tremendous amount to move that forward. Some power is attached to laws and making those changes may not eliminate prejudice but does give a form of empowerment to lesbian, gay, bisexual, transgender and queer people as being legitimate in the eyes of the law. However, we still have discrimination written in laws that needs to be addressed and we hope to continue to push forward.