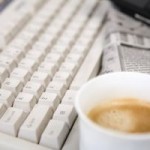 Welcome to the 96th edition of The Pixel Project's VAW e-News Digest!
A new study at Michigan State University is the first to link abuse of pregnant women with trauma symptoms in their babies within the first year of life. "For clinicians and mothers, knowing that the prenatal experience of their domestic violence can directly harm their babies may be a powerful motivator to help moms get out of these abusive situations," said study co-author Dr. Alytia Levendosky, a professor of psychology at the university.
A theatre troupe called "HaraTV" is using satire to get Egyptians talking about female genital mutilation and its implications. "That's why we're here. We want to use our performances to create an opportunity to talk about the difficult topic of female genital mutilation, beyond the confines of religion or medicine, in very practical terms," says the director Nada Sabet.
In Iraq, ISIS terrorists executed 150 women and girls for refusing to marry jihadist operatives this week . "At least 150 females, including pregnant women, were executed in Fallujah by a militant named Abu Anas Al-Libi after they refused to accept jihad marriage," Iraqi officials said in a statement. "Many families were also forced to migrate from the province's northern town of Al-Wafa after hundreds of residents received death threats."
Every contribution matters. If you have any news you'd like to share about violence against women, please email The Pixel Project at info@thepixelproject.net. If you prefer to receive up-to-the-minute news concerning violence against women, follow us on Twitter . It's time to stop violence against women together.
Best regards,
The Pixel Project Team
______________________________________________________
Violence Against Women – General News
______________________________________________________
Domestic Violence
______________________________________________________
Rape and Sexual Assault
______________________________________________________
Sex/Human Trafficking
______________________________________________________
Female Genital Mutilation
______________________________________________________
Forced Marriage and Honour Killing
______________________________________________________
Activism