Welcome to The Pixel Project's "30 For 30″ Father's Day Campaign 2013! In honour of Father's Day, we created this campaign:
To acknowledge the vital role Dads play in families, cultures and communities worldwide.
To showcase good men from different walks of life who are fabulous positive non-violent male role models.
Through this campaign, we will be publishing a short interview with a different Dad on each day of the month of June.
This campaign is also part of a programme of initiatives held throughout 2014 in support of the Celebrity Male Role Model Pixel Reveal campaign that is in benefit of the National Coalition Against Domestic Violence and The Pixel Project. Donate at just US$1 per pixel to reveal the mystery Celebrity Male Role Models and help raise US$1 million for the cause while raising awareness about the important role men and boys play in ending violence against women in their communities worldwide. Donations begin at just US$10 and you can donate via the Pixel Reveal website here or the Pixel Reveal Razoo donation page here.
Our twelfth "30 For 30″ 2014 Dad is Scott Murphy from the USA.
__________________________________________________________________________________________
The Dad Bio
Scott recently graduated medical school and is entering psychiatry residency. He is especially interested in helping people experiencing difficult life paths, such as abused women. Scott and his fiancée are both survivors of psychologically abuse relationships and they both hope to use this experience to treat each other well and help others. They will be marrying this month. He is the father of twin sons, as well as the stepfather to a daughter and a pair of boy/girl twins.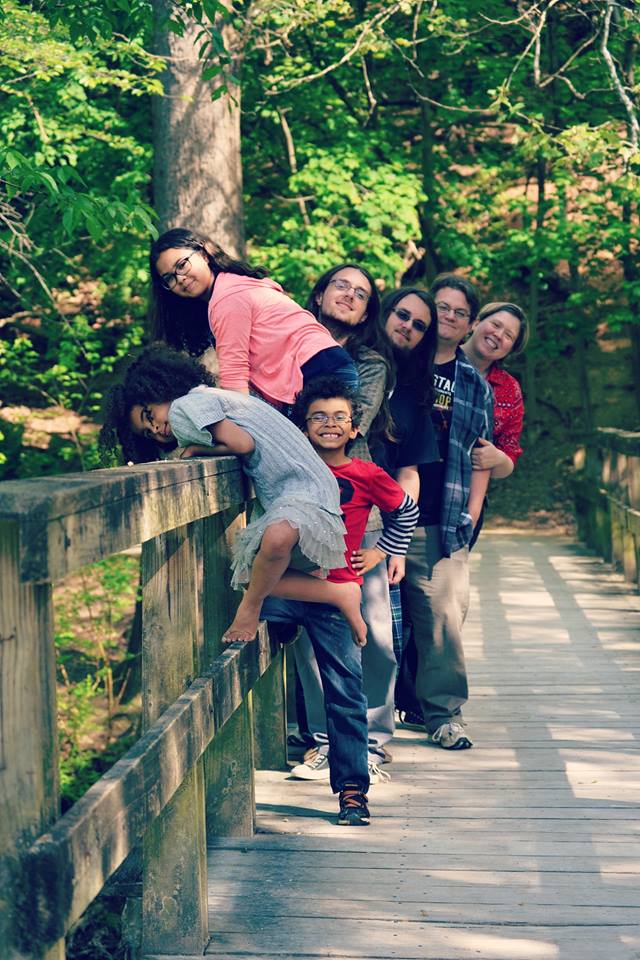 1. What is the best thing about being a dad?
It's the really obvious stuff, like getting to see them grow up and be their own smart, creative people, and watching them make good decisions.
2. A dad is usually the first male role model in a person's life and fathers do have a significant impact on their sons' attitude towards women and girls. How has your father influenced the way you see and treat women and girls?
Where I live in Eastern Kentucky, most men behave well within the paradigm of being the boss, using women, etc. The difference for me was, honestly, my mother. Because my father was often absent due to his work, I became very close to her and appreciated what she did for us. I also tried to help her as much as I could. I had always been a gentle type of boy, and boys like me were treated very badly where I grew up. I ended up hanging out with the women in my family more than men, such as at family reunions, so that I didn't get teased about not loving cars or sports.
3. Communities and activists worldwide are starting to recognise that violence against women is not a "women's issue" but a human rights issue and that men play a role in stopping the violence. How do you think fathers and other male role models can help get young men and boys to take an interest in and step up to help prevent and stop violence against women?
I think that kids learn by example and you've got to set one by not saying or doing violent things towards anyone. You have to have no tolerance of bullying people of any kind. In our house, we spend time talking about the importance of not making anyone an "other" for any reason. We discuss women's rights, gay rights, transgender rights, third world rights, and so on. It's important that children see themselves as a part of the greater world community, instead of occupying some special status. The minute you see yourself as better and separate, things such as violence happen. We are raising our sons and daughters to have empathy for all people and making sure that they understand the violence women experience worldwide so that they can prevent it in their lives and the lives of others.