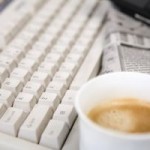 Welcome to the 77th edition of The Pixel Project's VAW e-News Digest!
The Brazilian city of Rio de Jainero has been in the process of pacifying its urban ghettos, better known as favelas, since 2008. Police Pacification Units (UPP) invade the favelas. Afterwards, community police units are installed to maintain order and ensure that the drug traffickers — imprisoned or scared into hiding — don't come back. The Rio de Jainero State University (UERJ) recently released a report that pacification has decreased violent deaths in the favelas. But according to the Rio Times, "rape indices went from 1.3 to 4.8 and domestic violence shot up from 27 to 84.6" between 2006 and 2011.
Meanwhile in the United States, the National Football League (NFL) is holding its grand event the Super Bowl on February 2, 2014 in Rutherford, New Jersey. The Super Bowl will not just bring sports fans to Rutherford but, also, pimps selling their girls to sports fans demanding illicit sex.
Every contribution matters. If you have any news you'd like to share about violence against women, please email The Pixel Project at info@thepixelproject.net. If you prefer to receive up-to-the-minute news concerning violence against women, follow us on Twitter . It's time to stop violence against women together.
Best regards,
The Pixel Project Team
_________________________________________________________________________________________________________
Violence Against Women – General News
_________________________________________________________________________________________________________
Domestic Violence
________________________________________________________________________________________________________
Rape and Sexual Assault
________________________________________________________________________________________________________
Sex Trafficking
_________________________________________________________________________________________________________
Female Genital Mutilation
_________________________________________________________________________________________________________
Forced Marriage/Honour Killing
__________________________________________________________________________________________________________
Activism