Welcome t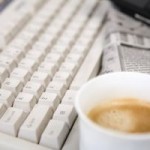 o the 76th edition of The Pixel Project's VAW e-News Digest!
Out of the 75,000 sexual assaults committed in France every year, only 10,000 are investigated by prosecutors with an average of 4,000 convictions. A pilot program in Paris and another region will issue rape kits to emergency rooms and doctors to determine if it will help prosecute and convict offenders.
It has been nearly three years since President Thein Sein's nominal civilian government ended a half-century of brutal military rule in Myanmar, also called Burma. On the 14th of January, Women's League of Burma released a report that the Burmese army still uses rape as a weapon of war in townships plagued by ethnic insurgencies.
The practice of female genital mutilation (FGM) has been illegal in the United Kingdom (UK) since 1985. The fact that there has been no conviction for FGM has appalled the British Prime Minister David Cameron. Mr. Cameron is urging witnesses of FGM to come forward if anything is to be done to abolish this dangerous practise in the UK.
Every contribution matters. If you have any news you'd like to share about violence against women, please email The Pixel Project at info@thepixelproject.net. If you prefer to receive up-to-the-minute news concerning violence against women, follow us on Twitter . It's time to stop violence against women together.
Best regards,
The Pixel Project Team
_____________________________________________________________________________________________________________
Violence Against Women – General News
______________________________________________________________________________________________________________
Domestic Violence
______________________________________________________________________________________________________________
Rape and Sexual Assault
______________________________________________________________________________________________________________
Sex/Human Trafficking
______________________________________________________________________________________________________________
Female Genital Mutilation
______________________________________________________________________________________________________________
Forced Marriage and Honour Killing
______________________________________________________________________________________________________________
Activism