This month's Inspirational Interview is with Helen Mott – a feminist activist, campaigner and researcher who is also is the co-ordinator of Bristol Fawcett. She talks to The Pixel Project about her work as a women's rights campaigner, the Fawcett Society and the role of education in stopping Female Genital Mutilation (FGM) in the UK. Part 2 of this interview will be published on Monday 29 July 2013.
——————————————————————————————————————————————-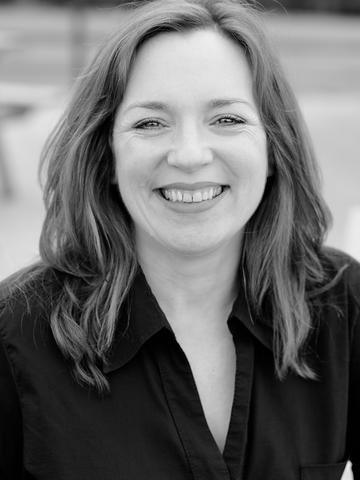 1. How did you become involved in women's human rights campaigning?
I have always been a feminist. I studied Feminist theory as part of my degree in Social Psychology and Social Science at the University of Sussex and went onto complete a PHD in Feminist Social Psychology at Bristol University (UK). I have been an activist for over 20 years and a committed member of the Fawcett Society for the same amount of time. I helped set up the Bristol Fawcett group in 2001 and I was the vice chair of the national organisation between 2001-7. I have always been interested in social justice and I think I must have a low tolerance threshold for social injustice. Social injustice is omnipresent for women: psychologically, linguistically, socially. Sooner or later I think it is inevitable that those who campaign for gender equality in whatever sphere must acknowledge that we are nowhere in the struggle for equality and justice if we aren't addressing male violence against women.
2. Please tell us more about The Fawcett Society.
The Fawcett Society was founded in 1866; its roots being in the struggle for British women to get the vote. Since this first victory, we have continued to campaign on injustice and equality issues for women in the workplace, in the home and in public life. We work on a range of issues including violence against women, lack of equal pay and women's safety in public spaces. Our head office is in London and in 2001 the Bristol group was set up. Our Bristol group has been described as "formidable." We are activists working to achieve equality for women here in Bristol and hope this will create a ripple effect throughout the country. We work with all representatives of civil society, both strategically and at grassroots level. We work with End Violence Against Women (EVAW) and aim to join up the links to create an umbrella effect.
3. We found the following quote on your website: "In common with many other campaigners against inequality in society, the members of Bristol Fawcett are convinced that the key to positive change lies in education." Please tell us why you feel education is one of the most important tools in the fight against equality and how can it positively impact the campaign to end gender based violence.
Education is the key to eliminating violence against women. We live in patriarchy. In fact, we are entrenched in it. We live in a culture that condones violence against women. We cannot change deeply embedded cultural practices unless we shine a spotlight on them and give the next generation the tools necessary to challenge and change the status quo.
For example, why did Facebook allow images of women being beaten and sexually assaulted but not of women breastfeeding? Why was this seen as acceptable? We must challenge these deeply ingrained ways of thinking and education is the only way forward to achieve this. We must go to schools and reach children of all ages. Women's rights are human rights and it is only though education and giving the next generation the confidence to challenge outdated ways of thinking and behaving, that we will see genuine change.
4. PSHE (Personal Social Health and Emotional Development) is not a statutory subject. What do we need to change in education in the UK? Moreover, what role can education play in reducing instances of FGM specifically?
A lot needs to change in education and we are tackling this issue head on. We are developing a new scheme called "The Bristol Ideal." It is a sustainable programme of learning through PSHE throughout the Bristol area. It is impossible to simply parachute in a lesson on FGM and hope for positive results. Children need to be educated on the wider picture of violence against women and be able to see how FGM is one form of endemic gender-based violence and injustice in society. We have a very strong network of PSHE teachers in Bristol. We hope to launch our pilot scheme in the next academic year and hopefully other areas of the UK will follow our lead.
It's extremely important to engage all areas of society in tackling FGM. FGM is a form of child abuse and therefore a safeguarding issue. Schools in particular need to protect potential victims and work with the police and local health authorities to ensure girls who are at risk are safe. We need safeguarding training and to give teachers the skills to spot the signs that a child is at risk, and identify symptoms in young girls who have been victim to this crime.