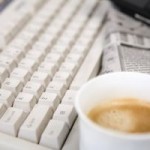 Welcome to The Pixel Project's VAW e-News Digest!
This fortnight, several incidents related to violence against women have captured our attention, including a recent coup d'etat in Egypt, the arrest of rapper 50 Cent on charges of domestic violence, and a survey on Jordanian youth revealing prevalent support for honour killings.
We also wish to highlight several advances made in the global effort at eliminating violence against women, such as:
– Malta making its first moves to criminalize FGM
– Increasing numbers of people across Africa who are rejecting FGM
– The introduction of Clare's Law in the UK that will allow women to check domestic violence history of their partners.
– Reports and statistics released by the WHO to provide activists stronger data to work on eliminating violence against women.
We are also encouraged by news of efforts of individuals to eliminate violence against women, including news of men who formed barricades to protect women protesters in Tahrir Square and a cyclist who is making a 12,000-mile journey to raise awareness on sex trafficking.
Every contribution matters. If you have any news you'd like to share about violence against women, please email The Pixel Project at info@thepixelproject.net. If you prefer to receive up-to-the-minute news concerning violence against women, follow us on Twitter. It's time to stop violence against women together.
Best regards
The Pixel Project Team
__________________________________________________________
Violence Against Women – General News
__________________________________________________________
Domestic Violence
__________________________________________________________
Rape & Sexual Assault
_________________________________________________________
Sex Trafficking
__________________________________________________________
Female Genital Mutilation
__________________________________________________________
Forced Marriage & Honour Killing
__________________________________________________________
Activism