Welcome to The Pixel Project's "30 For 30″ Father's Day Campaign 2013! In honour of Father's Day, we created this campaign:
To acknowledge the vital role Dads play in families, cultures and communities worldwide.
To showcase good men from different walks of life who are fabulous positive non-violent male role models.
Through this campaign, we will be publishing a short interview with a different Dad on each day of the month of June.
Our twenty-second "30 For 30″ 2013 Dad is Shimukai Shamu from Zimbabwe.
__________________________________________________________________________________________
The Dad Bio
Simukai Shamu studied Sociology and social anthropology, receiving both a Bachelor's and Master's degrees. His studies in sociology and social anthropology enabled Simukai to view societies as cultural entities; examining how gender is organised and in turn how it organises our relations as well as how relations (gender, political, etc) are negotiated, renegotiated, built and destroyed. Simukai continued his studies and completed a PhD in Public Health. His work on intimate partner violence was an eye opener as it enabled him to see how gender differences impact very negatively to women's health, more than it does to men's health; but that the dominating masculine role in patriarchal societies impact heavily on men's health. His belief is that gender issues and gender-based violence should be put upfront in health and development they affect the population's health in many ways. He is currently working as a Senior Scientist at the Medical Research Council, http://www.mrc.ac.za/gender/contact.htm, in a project that works to prevent gender based violence among young people in South Africa.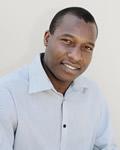 1. What is the best thing about being a dad?
Being a dada makes me happy. I feel so blessed and honoured. I enjoy spending time with my son; walking together, shopping, and assisting him in his homework. These are the things that make me a good father, a responsible father and a careful father. It brings joy to be a father. Just being called dad by your son brings a sense of fatherhood to my mind. Being consulted in so many ways and my son relying on me on so many things again makes me happy and fulfils my fatherly and fatherhood roles.
2. A dad is usually the first male role model in a person's life and fathers do have a significant impact on their sons' attitude towards women and girls. How has your father influenced the way you see and treat women and girls?
My mother used to tell me how loved she was by my dad during their life together. She compared herself to other women in the community describing that she was never beaten by my dad. This alone has made me and my brothers feel like a relationship of love and non-violence is important and necessary. As brothers we were taught at an early age to respect our sisters. My brothers and I were also taught that we needed to do household chores; that these duties were not just for our sisters.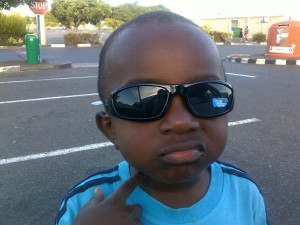 3. Communities and activists worldwide are starting to recognise that violence against women is not a "women's issue" but a human rights issue and that men play a role in stopping the violence. How do you think fathers and other male role models can help get young men and boys to take an interest in and step up to help prevent and stop violence against women?
Living a life that has and displays great respect for girls and women is the best thing to do to be a role model for other. It is important to teach girls and boys that they are all human beings who deserve better lives. I also believe that teaching and understanding of gender relations as social relations is important as they are social constructs that can be changed for the better. Young men and boys need to know that the gender differences that organise most societies are actually social creations, a manifestation of what we want them to be and so therefore can be created to provide equality for women. We need to teach our sons that many domains that are labelled for men are then labelled wrongly and exclude women excel within these domains, occupations and roles. Teaching boys and girls that love does give respect and that love doesn't coerce is an important thing to do to create healthy relations.
————————————————————————
Want to honour your Dad in a different way this Father's Day without breaking the bank?
We offer two (2) easy and fabulous options:
Option A: Make a Small Donation
Help The Pixel Project keep our anti-Violence Against Women campaigns and projects sustainable by making a small donation on behalf of your dad to us.
Click here to learn how your donation will be used and to donate: https://www.thepixelproject.net/getting-involved-an-introduction/donate-to-the-pixel-project/

Option B: Dedicate a Song to Him
For just $0.99, you can download our first Music For Pixels song – a cover of 'The Rose' by AHMIR, YouTube's #1 R&B group and upload it onto your Dad's computer's iTunes or digital music player. Not sure about it? Listen before you buy: