Welcome to The Pixel Project's "30 For 30″ Father's Day Campaign 2013! In honour of Father's Day, we created this campaign:
To acknowledge the vital role Dads play in families, cultures and communities worldwide.
To showcase good men from different walks of life who are fabulous positive non-violent male role models.
Through this campaign, we will be publishing a short interview with a different Dad on each day of the month of June.
Our seventh "30 For 30″ 2013 Dad is Victor Manuel Peña Fernandez from Cuba.
——————————————————————————-
The Dad Bio
Victor Manuel Peña Fernandez was born in Guantanamo, Cuba at the dawn of the Cuban Revolution in 1956 to Victor Manuel Peña Aguilera (a pharmacist) and Esperanza Fernandez Cabrera (a stay at home mom) and two siblings. His family left Cuba, moving to Madrid, Spain, then New York City, then finally Puerto Rico. He currently lives in Virginia with his partner. where he has taught in multiple high schools, and is an Adjunct Professor that has directed a Study Abroad programme for the last five years. He says: "I am a teacher and I touch the future. Teaching is how I became a father. As a teacher, I learned tolerance, compassion, acceptance, love. Best of all, I have been able to share all of this with my students, to somehow touch the future and make it a better one. To honour my father and his teachings. To make him a grandfather a thousand times over."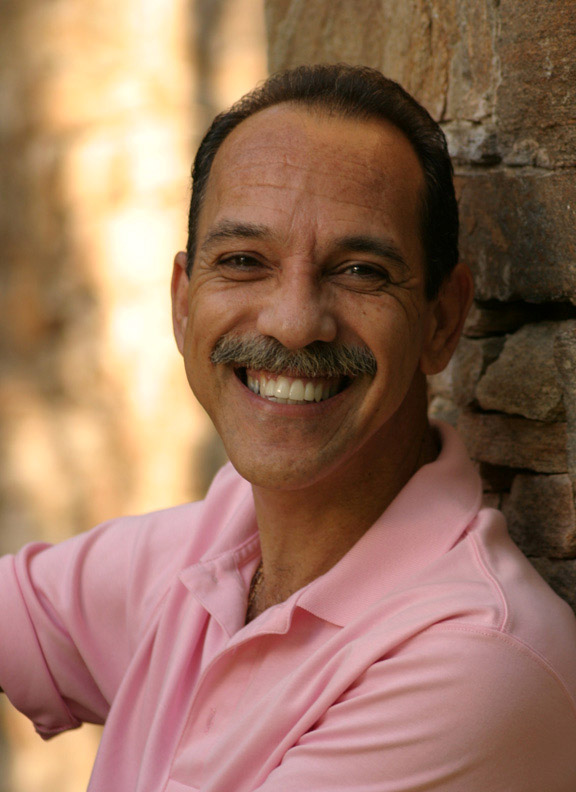 1. What is the best thing about being a dad?
Watching them make mistakes, find themselves, grow up; becoming the wonderful person you always knew they were. Being there for them, never in judgement, but in support and with love. Never saying "I told you so" but rather "How can I help?"
Biology isn't what links me to the people that I call my children, but the love that I feel for them and the passion I have for instilling them with tolerance and love makes me a father every day. Some of my children pass out of my life within a few short years, while others continue to be the air that I breathe.
2. A dad is usually the first male role model in a person's life and fathers do have a significant impact on their sons' attitude towards women and girls. How has your father influenced the way you see and treat women and girls?
My father always treated my mother with the outmost consideration, compassion and love. While my father was the king of the household, my mother was queen. He showed his love in many ways. Every afternoon, at around 3.00pm, my father would take a walk around town to visit a colleague or a business friend. On his return he would always bring my mom a little gift. Sometimes flowers, others ice-cream or the foto-novelas she so much liked to read.
Sundays were "Kitchen Vacation" as he called it. That meant that my mother would not cook and had her choice of restaurants for lunch and dinner that day.
Growing up I considered both my mom and my grand mom as special people that needed all our care and love. I remember he called my grandmother on the phone every day; something I do with my mother as well. His example was my guide. Women were special and have to be treated accordingly. I have never questioned this truth.
3. Communities and activists worldwide are starting to recognise that violence against women is not a "women's issue" but a human rights issue and that men play a role in stopping the violence. How do you think fathers and other male role models can help get young men and boys to take an interest in and step up to help prevent and stop violence against women?
By instilling in young boys the love and respect of their own mothers and what she has done to care and love and protect them. Demonstrating and modelling those traits of respect, love, compassion and care to the woman they love and who has brought his children (his legacy) into this world. Teaching them by example that all women deserve these same things, but must important is to teach them that violence of any kind and inflicted on any woman or person is intolerable. Violence is not the answer to anything. Violence engenders violence.
————————————————————————
Want to honour your Dad in a different way this Father's Day without breaking the bank?
We offer two (2) easy and fabulous options:
Option A: Make a Small Donation
Help The Pixel Project keep our anti-Violence Against Women campaigns and projects sustainable by making a small donation on behalf of your dad to us.
Click here to learn how your donation will be used and to donate: https://www.thepixelproject.net/getting-involved-an-introduction/donate-to-the-pixel-project/

Option B: Dedicate a Song to Him
For just $0.99, you can download our first Music For Pixels song – a cover of 'The Rose' by AHMIR, YouTube's #1 R&B group and upload it onto your Dad's computer's iTunes or digital music player. Not sure about it? Listen before you buy: