Welcome to The Pixel Project's "30 For 30″ Father's Day Campaign 2013! In honour of Father's Day, we created this campaign:
To acknowledge the vital role Dads play in families, cultures and communities worldwide.
To showcase good men from different walks of life who are fabulous positive non-violent male role models.
Through this campaign, we will be publishing a short interview with a different Dad on each day of the month of June.
Our first "30 For 30" 2013 dad is Mike Stevens from San Francisco, USA.
————————————————————————————————————-
The Dad Bio
Mike Stevens is a professional drummer, producer, recording engineer at Lost Monkey Records and carves a few days a month out of his music schedule to teach personal safety classes as a padded instructor for Kidpower, Teenpower, Fullpower, International (http://kidpower.org). While his work schedule keeps him busy he enjoys his down time with his wife and their 2-year-old son in the San Francisco Bay Area of California where they enjoy playing music together, going to the park, enjoying play dates and walking their dog, Louie. Lost Monkey Records is a partner of The Pixel Project's Music For Pixels campaign.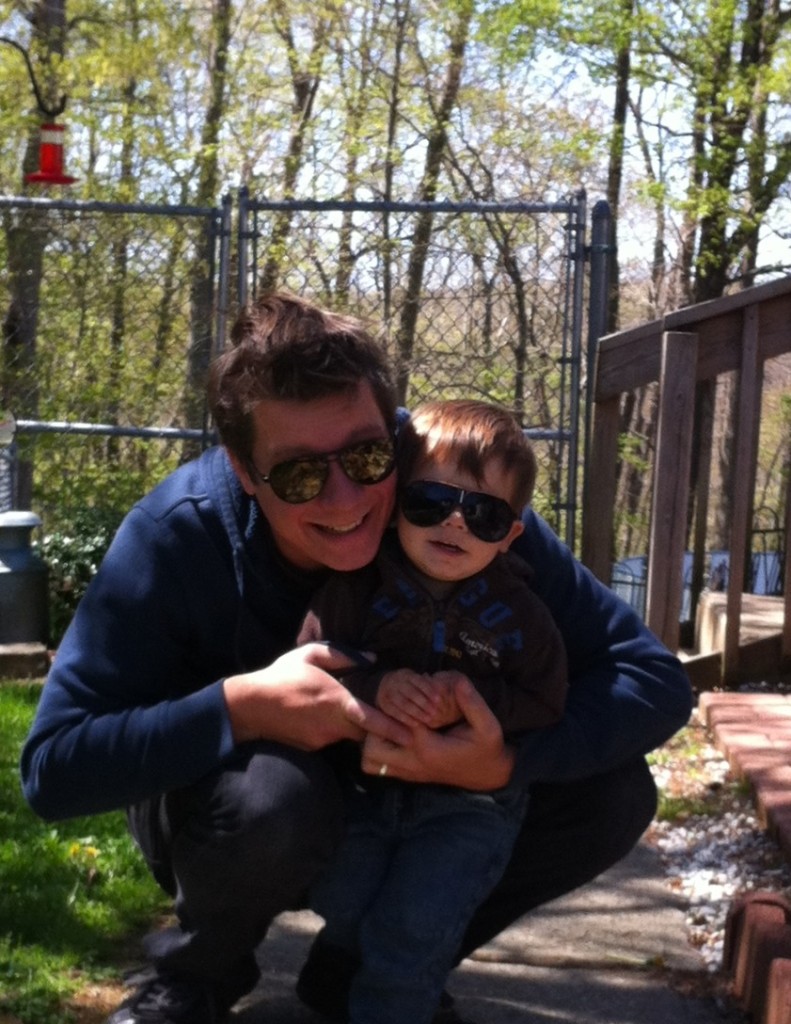 1. What is the best thing about being a dad?
The best thing about being a dad is watching your child experience things for the first time… with wide eyes and a completely clean slate. I find it an amazing thing to be a part of and it really puts things into a new light. I've been a teacher for 20 years and that's one of the things that has always made me love that work but with your own child it's different. Not only are they learning things with you– but from you. There's so much they look to you for and it's the greatest job in the world.
2. A dad is usually the first male role model in a person's life and fathers do have a significant impact on their sons' attitude towards women and girls. How has your father influenced the way you see and treat women and girls?
My parents have always had a great relationship. They were and still are best friends. My two brothers and I got to grow up watching our father love and respect our mother. I'd say I learned everything about how I see and treat women from that. I mean he always taught us to respect all people but it's the things kids see their parents do that really teaches them. Growing up hearing the loving things my father would say to my mother, or seeing the affectionate hand on the shoulder or pat on the leg. Even when they would disagree or even argue there was always a line that never got crossed. I didn't even realise it at the time, but it was shaping the way I viewed and treated women for the rest of my life.
3. Communities and activists worldwide are starting to recognise that violence against women is not a "women's issue" but a human rights issue and that men play a role in stopping the violence. How do you think fathers and other male role models can help get young men and boys to take an interest in and step up to help prevent and stop violence against women?
Like I said before: it's what kids see their role models do. I'm not saying that talking about it does no good. I think age appropriate conversations about the suffering in the world are important. They're a great way to learn compassion and understanding as well as talking about things we can all do to make our communities and the world a better place. Fathers and male role models can say anything they want but if they turn around and do a poor job modelling for the young people it's just not going to matter. The unfortunate thing is that the problem continues because of the lack of positive male role models. The fact that the worldwide trend is starting to see it as a human rights issue helps. Sadly, you could have a thousand men against violence towards women and one guy who finds it acceptable, and someone still has to suffer. I think it's a long journey… like all human rights issues but as the generations after us start to change and our children grow up seeing their role models treat women with the respect that all humans deserve, I do believe we will continue to see a shift in the right direction.
————————————————————————
Want to honour your Dad in a different way this Father's Day without breaking the bank?
We offer two (2) easy and fabulous options:
Option A: Make a Small Donation
Help The Pixel Project keep our anti-Violence Against Women campaigns and projects sustainable by making a small donation on behalf of your dad to us.
Click here to learn how your donation will be used and to donate: https://www.thepixelproject.net/getting-involved-an-introduction/donate-to-the-pixel-project/

Option B: Dedicate a Song to Him
For just $0.99, you can download our first Music For Pixels song – a cover of 'The Rose' by AHMIR, YouTube's #1 R&B group and upload it onto your Dad's computer's iTunes or digital music player. Not sure about it? Listen before you buy: