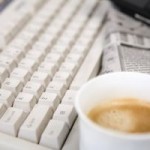 Welcome to the 54th edition of The Pixel Project's VAW e-News Digest. As usual, we bring you the latest and most relevant news related to violence against women and efforts at eradicating it around the world.
In this edition of the VAW e-News Digest we highlight the social impact of the recent case of gang rape in New Delhi. The gang rape has highlighted the extent of sexual violence against women in New Delhi and has unearthed deep frustrations the people have concerning the safety of women in the city.
Meanwhile in the United States, the Violence Against Women Act continues to be stalled.
We also bring good news: the United Nations has declared a ban on female genital mutilation. The ban is hoped to increase the progress of various groups hoping to end the practice of female genital mutilation, particularly in various countries in Africa.
Every contribution matters. If you have any news you'd like to share about violence against women, please email The Pixel Project at info@thepixelproject.net. If you prefer to receive up-to-the-minute news concerning violence against women, follow us on Twitter at http://twitter.com/thepixelproject.
It's time to stop violence against women. Together.
Warmest Regards and Season's Greetings
The Pixel Project Team
———————————————————————-
General Violence Against Women
Domestic Violence
Rape and Sexual Assault
Honour Killings and Forced Marriage
Sex/Human Trafficking
Female Genital Mutilation
Activism