Post by Katie Rosenthal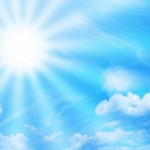 Sydney's "Take Back the Night" march returned in style recently, with an impressive number of people attending to assert their opposition to violence against women and girls.
The march has not been held in Cape Breton for the past few years, but was inspired by the result of the recent trial of a teenager accused of murdering his girlfriend. The evening consisted of a march, beginning at Sydney justice centre, followed by speakers and performances from local musicians. The evening was concluded by a heartfelt candlelit tribute to women who have or are suffering from violence.
The organiser of the event, Lynda Ceresne expressed her delight at the number of attendees, explaining "A few weeks ago I figured we'd get 50 people to come out and march and be loud and try to sound like 100. Today we're more than 200, and we're all here because we've been touched by violence. Many of us are here tonight because we want to put an end to violence against girls and women. We want to do something. We feel worse when we sit by and do nothing, when we don't stand up and speak up".
Paula Gallant was murdered by her husband in Cape Breton in 2005. Her sister, Lynne Gallant Blackburn was brave enough to speak at the event, and remind all the attendees and assembled press of the purpose of the evening. She explained "Too often the person that caused the offence, that created the heinous crime, the public is aware of that person and who that person is. This person that creates the crime is protected by the system, gets rehabilitation, gets support. The victim, most people don't remember her name, they remember that she was a schoolteacher that was murdered and put in the trunk of the car. And then for the victim's families, there's little or no support, their voices are often not heard and they carry that death sentence with them for the rest of their lives".