Post by Katie Rosenthal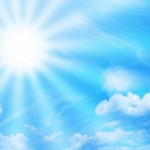 The British Government's welcome new campaign to end sexual violence in conflict areas received high profile backing this week. The UK is in the process of putting together an initiative to gather evidence about sexual violence in war zones, supporting local charities and UN teams. The team tasked with coordinating the initiative consists of lawyers, human rights experts, doctors and forensic specialists.
Accountability for war rape is elusive, and the problem occurs on an unimaginable scale. The UN estimates that only 30 convictions have been secured for an estimated fifty thousand rapes committed during the Balkans conflict in the 1990s. The example of a single conflict illustrates the scale of the problem of sexual violence being used as a weapon of war, and the devastating effects it can have on women, children, families and communities.
A-lister and humanitarian Angelina Jolie has pledged her support to the UK's work, and will attend the launch hosted by foreign secretary William Hague. She will give a speech prior to the screening of her well publicised film "In the Land of Blood and Honey". The film, Jolie's directorial debut, is set during the Bosnian war and features a re-encounter between a Serbian soldier and a Bosnian woman at the camp he supervises.
Speaking about the event, William Hague noted that "Sexual violence is a problem found in every society in the world, and all countries have to do more to tackle it at home. We have to ensure equal rights for women at every level of society, and to protect the vulnerable, most of all our children".