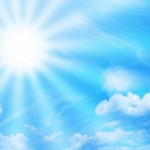 A partnership consisting of local NGOs and a newspaper in the city of Nottingham has this week launched a new campaign to combat violence against women. The "Man Enough" campaign asks the city's men to take a stand and sign the White Ribbon pledge, which involves a promise not to "commit, condone or remain silent about violence against women". The Nottingham Post hopes to collect at least ten thousand pledges by the anniversary of the campaign, Valentines Day 2013. This would significantly boost the amount of signatures collected nationally. The movement also calls for the Government to introduce "Clare's Law", which would allow police to provide information on whether a man has a violent history, at a woman's request.
The localised campaign follows a recent localised increase in the profile of violence against women in and around Nottingham. The Post reports that there have been domestic homicide reviews into five possible domestic violence deaths in ten months in Nottinghamshire. Police are receiving extra training on the issue, and are all being shown a short film featuring domestic a domestic violence victim. The woman agreed to take part in filming after she was attacked by her ex-husband at a bus stop and left blinded.
Local football club Nottingham Forest, who play in English football's second tier have publically placed their support behind the campaign. Players have been photographed in promotional material and club captain Luke Chambers has spoken publically about his horror at the murder of Nottingham woman Casey Brittle. He said "she is not alone. If you think it's wrong sign the pledge, I have". The campaign has also gained the support of local politicians and counsellors, and police superintendant Helen Chamberlain has urged men in Nottinghamshire to sign the pledge, which can be done online or by text message.