1 FEBRUARY 2012: The Pixel Project, the award-nominated global volunteer-led online nonprofit working to end Violence Against Women (VAW) worldwide, is proud to launch their first ever Valentine Against Violence campaign in support of their mission to inspire men and women to work together to prevent, stop and end VAW. This annual fundraiser features a musical valentine – a love song specially selected for its positive message which the global audience can buy during the month of February for their listening pleasure and personal inspiration.
Valentine Against Violence is an uplifting campaign designed to celebrate love and positive relationships in line with the Valentine's Day season while raising funds for the cause without breaking the bank for donors in these tough economic times. This year's featured Valentine Against Violence song is a vibrant a cappella cover of Katy Perry's Firework, by fast-rising YouTube A Cappella star, Peter Hollens.
Regina Yau, Founder and President of The Pixel Project, said: "We selected Firework as this year's Valentine Against Violence song because it carries a brilliant message about loving people for who they are and encouraging them to be proud of themselves and to reach their fullest potential. This song is a small but inspiring gift that anyone can buy for their loved ones, be they a partner, spouse, family member or friend, to tell them: 'You are loved for who you are.' We are excited to collaborate with Peter Hollens who is one of the best a cappella singers on YouTube today and a staunch supporter and male ally of the cause to end violence against women."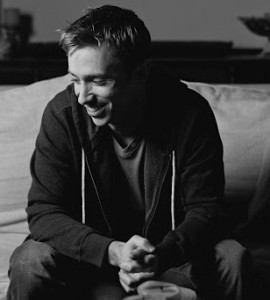 Peter Hollens said: "I wanted to take part in this campaign because women are a vital part of our lives whether they are our mothers, wives, daughters, friends, classmates or colleagues. Violence against women affects not just their safety and health but also the well-being of families and communities. As a musician, it is my hope that Firework will help bolster the spirits of survivors, raise funds for this incredible cause and inspire people worldwide to take action to stop violence against women."
Firework is available for download on both iTunes for just US$1.29 and as a Deluxe HD version for US$1.99 directly from A Cappella Records. The Deluxe HD version includes a special Anti-Violence Toolkit from The Pixel Project and a set of specially designed virtual goodies including Facebook badges, website banners and computer wallpapers for buyers to show their support for the campaign. Proceeds from sales of the song will go towards The Pixel Project's Celebrity Male Role Model Pixel Reveal campaign in aid of the USA's National Coalition Against Domestic Violence and Malaysia's Women's Aid Organisation.
——————————————————————————————————————————————————–
For further information, please contact:
The Bright One PR team for The Pixel Project:
About The Pixel Project (www.thepixelproject.net)
The Pixel Project is a volunteer-led nonprofit organisation whose mission is to raise awareness, funds and volunteer power for the cause to end violence against women through innovative, powerful viral campaigns across various online and virtual channels including social media. Their first project is to turbo-charge global awareness about VAW using social media while raising US$1 million for Malaysia's Women's Aid Organisation and the U.S.A.'s National Coalition Against Domestic Violence by getting a global audience to collectively unveil a million-pixel mystery collage of Celebrity Male Role Models at US$1 per pixel.
About Peter Hollens (www.peterhollens.com)
Peter Hollens is an American pop singer-songwriter-producer. He has been heavily involved with a cappella music since 1999 when he co-founded the University of Oregon's award-winning a cappella group On The Rocks, known as the first official collegiate a cappella group in Oregon. Originally from Ashland, Oregon, Peter graduated from the University of Oregon with a Bachelor of Music in Vocal Performance. Since his graduation from the U of O, he has become very involved with collegiate a cappella, including recording, producing and judging international a cappella competitions throughout the United States. In 2010, Peter was featured on NBC's The Sing Off season 2 receiving acclaim from The Sing-Off judges Shawn Stockman, Nicole Scherzinger and Ben Folds for solo performances leading On the Rocks. Peter records and produces from his home studio in Eugene, Oregon and recently recorded for Sony and Epic Records.
About A Cappella Records (www.acappellarecords.com)
A Cappella Records (ACR) is an independent record label based in San Francisco, CA that provides digital licensing and distribution services to a cappella groups. In a genre dominated by cover songs and characterized by mashups, in-line samples and medleys, ACR acquires the appropriate rights and disperses mechanical royalties to over 400 publishers. A Cappella Records currently distributes over 2000 songs to 400 digital retailers including iTunes, Amazon, Rhapsody, Spotify and Rdio. Six of our artists have been featured on the NBC a cappella reality show – "The Sing-Off".