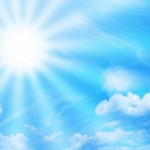 The UN advertising competition, "No to Violence Against Women," has recently reached its conclusion. The contest was open to entrants from forty European countries, and aimed to raise awareness of violence against women and the number of women affected worldwide. Over 2,700 entries were received, competing for three different prizes. Winning advertisements will be published in a variety of European newspapers next month.
Danish designer Trine Sejthen won the prize awarded by a panel of jurists for her advertisement entitled "Violence is not always visible," highlighting the fact that it is not possible to distinguish women subjected to violence through appearance alone. The public prize was won by Gioke Gojani from Kosovo, after over 120,000 votes were cast. The winner of the under 25 category was Raphaelle Moreau from France, whose entry earned a two week internship at a communications research centre.
More information and the winning entries can be found here: http://www.create4theun.eu/.