Social documentary photographer and filmmaker Phil Borges has documented indigenous and tribal cultures around the world for more than 25 years. His work opened his eyes to the amount of discrimination and oppression of women and girls in developing countries, inspiring him to become a strong advocate for empowering women and girls with the support they need to make a difference in their lives and communities. He founded the organization, Stirring the Fire, which launched its website on October 5.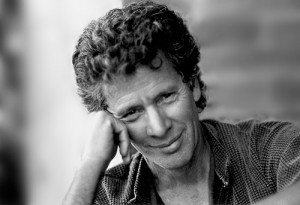 Before you embarked on your distinguished career as a social documentary photographer and film-maker, you were a orthodontist. That is quite a radical career change! Tell us what inspired and motivated you to make that change?
I have always loved to travel, especially to remote places, and had an interest in photography. Then to document the birth of my son I took out the camera I had during dental school. I needed a place to develop the film and went to a local community college. In order to use their darkroom, they required I take a class. Begrudgingly I signed up for a class and ended up with a wonderful professor, Ron Zack, who was instrumental in my development. A year a half later I had quit my practice and was shooting full time.
One of the most striking examples of your documentary work is the short film you did with CARE International about the incredible story of Abay, a young woman and CARE worker who began a program to end female circumcision in her East African community (http://www.youtube.com/watch?v=1qgrvPVFJ9k) . Tell us about the making of that film.
Actually, Abay is a project that I shot totally with stills. I had not planned on making a film until later. In retrospect I wish I had collected many more interviews from Abay and the people in the Afar community. I had heard about some women who had stopped the practice of FGC in their community and Abay was assigned to me as an interpreter. As I heard her story on the way to meet the women it came as a complete surprise that she would be the central subject in this story.
It was so amazing to me to think that this harmful practice went on for so long, for centuries, and that it came to an end in this village when the communication between the men and the women was bridged by a cheap camcorder.
You have documented indigenous and tribal cultures around the world for the past 25 years and so have come across many a worthy cause. Why did you decide to start 'Stirring The Fire' – your ongoing project and dedicated to highlighting the oppression and discrimination faced by women and girls?
I actually hesitated starting this project because I felt I might be committing cultural imperialism. Most of the human rights issues I had focused on previous to STF were exogenous, for instance governments and corporations imposing their will on different cultural groups. The issues that women face are endogenous. The oppression comes from within the culture itself.
Almost from the start of my work in the developing world I noticed the discrimination that women and girls face with respect to access to education, financial resources, healthcare and having a voice in their community affairs, not to mention the issue of the violence they face. Through the organizations I was documenting I saw firsthand that empowering women and girls is indeed the most effective strategy for addressing poverty and building stability in the developing world. I guess the question is why didn't I start earlier.
Does 'Stirring The Fire' have any particular projects, programmes or initiatives focused on helping end violence against women? Could you tell us about it?
Beside the media that I create to raise awareness about VAW, www.stirringthefire.org has a "Take Action" section where you will find a variety of ways to get involved the organizations working to end VAW including internships, study abroad programs, creative volunteer opportunities and political advocacy.
'Stirring The Fire' has just launched its new website. Tell us about some of the new features.
Stirringthefire.org now has a community login feature where you can connect with others who are passionate about gender equality to share resources, stories and ideas. You can read about others' volunteer experiences to learn how they got involved, or write in your own journal to inspire others to join the movement to empower women and girls.
Each non-profit, charity and grassroots organisation working to end violence against women usually takes a chunk of the battle – for example: focusing on ending Female Genital Mutilation or developing tools for women to prevent and handle street harassment. In the medium to long term, where do you see 'Stirring The Fire' fitting in within the battle to end violence against women?
Our top priority is to encourage volunteerism. We created STF as a resource that makes it easy for individuals to customize their personal pathway to involvement.
Apart from "Stirring The Fire" and "Abay", what other notable documentaries and photography projects have you done that highlight the issue of violence against women?
In addition to Abay I also did a film on trafficking for CARE. Currently I am working of a series of films for the United Nations Trust Fund for Violence against Women. The subjects I have covered so far are domestic violence, acid attacks, rape and early child marriage. These films can be found on our website soon.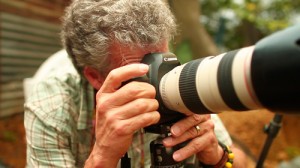 One of the awareness-raising tools that makes a huge impact is visual and audio-visual documentation and proof of violence against women such as photographs, film and paintings. The work of photographers and filmmakers such as Walter Astrada and your good self is testament to that. However, it seems to still be a taboo or controversial subject that many photographers and filmmakers shy away from. How do you think more of your fellow storytellers and documentary-makers can be persuaded to join the cause?
This subject is a very difficult one to deal with and many of the images can be graphic and disturbing. I have found that wrapping the issue in a positive package will make the information more accessible to the general public. So I like to tell inspirational stories, especially of victims who have now risen to become change agents in their communities. I think this approach makes it much easier and exciting to create stories around these issues.
The movement to end violence against women has begun recognising that men play a pivotal role in stopping the violence. Indeed, there is currently a shift happening as communities worldwide are very slowly beginning to recognise that violence against women is not a "women's issue" but a human rights issue. As a man and a father, how do you think men and boys can help with the cause?
So many of these issues are embedded in cultural norms and traditions and men are victims of these dysfunctional traditions too. The first step is for men to gain awareness that these traditions are indeed dysfunctional and harmful to not only women, but the whole community. As in the case with Abay in the Afar community, once the men realized how harmful FGC was as a right of passage they quickly voted to end it.
I think it is important to note that we are not only targeting women with STF and I hope that it will be an equally useful resource for men. They can get involved in all the same ways, whether it be by creating media, volunteering or studying abroad.
Finally: What do you think people can do to hasten the end to violence against women in their communities wherever they are?
The key is to become educated and aware of the issues and then find an organization to get involved with that will make violence against women taboo instead of a cultural norm.
In Part Two of our interview with Phil Borges, he shares some of his photos and the stories behind them.