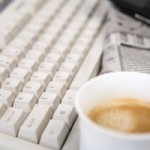 Welcome to the 39th edition of The Pixel Project's VAW e-News Digest! As usual, we bring you the latest and most relevant news related to violence against women and efforts at eradicating it from around the world.
As the world's eyes turn toward Libya and the search for Muammar Gaddafi, the fate of Libyan women has been largely ignored. Gaddafi's female bodyguard contingent were compelled to undergo female genital mutilation, not allowed to have any romantic or sexual relations with any man other than Gaddafi and also could not carry a child to term even if impregnated by Gaddafi himself. If he is caught alive, Gaddafi will be charged with the crime of practising female genital mutilation under international law.
The United Kingdom's Home Office Minister Lynn Featherstone has said criminalising forced marriage is not on the British government's agenda. She has stated that the United Kingdom (UK) is more keen on protecting those people subjected, raising awareness and making sure that the victims know that they can be protected. But Prime Minister David Cameron is considering of criminalising forced marriage in the UK.
Every contribution matters. If you have any news you'd like to share concerning violence against women, reach Karina at karina.tayag@gmail.com. If you prefer to receive up-to-the-minute news concerning violence against women, follow us on Twitter at http://twitter.com/thepixelproject.
It's time to stop violence against women. Together.
Regards,
The Pixel Project Team
———————————————————————————————————————————
General Violence Against Women News
Pakistan: Govt. to Make Workplaces Secure for Women
Sheryl WuDunn: Our Century's Greatest Injustice
Petition to Stop Violence Against Women in the Pacific
British Embassy Honours Dubai Foundation for Women and Children
Group Asks Public to Oppose Violence vs Women
Reports: Violence Against Women in Turkey is on Rise
Iran Enforces Law on Prevention on Violence Against Women: Iranian MP
Are Sex Workers, Female Genital Mutilation Appropriate in Student Planners
Domestic Violence
Welsh Government Campaign on Rape and Domestic Abuse
Ministry to Provide Standards for Women's Shelter in Turkey
Young Volunteers Have a Heart for Stopping Abuse
Prosecutor: Assault on Wife 'Worst Case of Domestic Abuse'
North Carolina Marriage Amendment Might "Invalidate Domestic Violence Protections"
Army Launches Domestic Violence Awareness Campaign
Crazy English Chinese Celebrity Li Yang Admits to Domestic Violence
Bedford Woman Uses Mother's Memory to Give Domestic Violence a New Life
Rape
USF Men's Group Advocate for Rape Prevention
When You 'Like' Rape on Facebook, You Support Rape Culture
Navy Sailor Jailed for Date Rape
Rape Allegation 'Brushed Off' By Met Police, Claims Woman
Public Asked to Help 'Take Back the Night' from Violence Against Women
Strauss-Kahn Calls Encounter a 'Moral Failing'
Slutwalk' Protestors March Against Rape in Downtown Tampa
Indonesian Women Stage Skirt Protest Over Rape Remarks
Female Genital Mutilation
FGM: Kenya Acts Against Unkindest Cut
Enforce the Law Prohibiting FGM Strictly: First Lady of Kenya
Australia Sees Rising Demand for Female Genital Mutilation
GPs Urged to Look for Signs of Female Genital Mutilation in Young Patients
Gaddafi Bodyguards Went Through FGM
Fears Indonesian Female Circumcision Guidelines Could Increase Practice
The Dark Side of Custom
Traditional Practices Bans Women from Enjoying Sex
Forced Marriage
Sindhi Women Publicly Announce Free-Will Marriage
Forced Marriage Crime Ruled Out by Ministers
Anger in Lancashire That Forced Marriage Will Not Be Criminalised
Never Becoming a 'Victim'
Forced Marriages: Bristol Area Sees 'Significant Rise'
Minor Girl Rescued from Forced Marriage to UAE National, Four Arrested
Zimbabwe: 20 Underage Girls Forced Into Marriage
Self Immolation: Woman Burns Herself for Being Forced to Remarry
Activism
Inspirational Interviews–Rana Husseini, Part One
Inspirational Interviews–Rana Husseini, Part Two
Rhodes Women English Channel Swim
Violence Against Women: Walter Astrada's Global View of A Global Problem
Sampat Pal: India's "Messiah for Women" Stands Up for Justice
Reese Witherspoon Fights Against Domestic Violence & Talks New Marriage
A Path from Pain to Positivity
A Night of Extraordinary Women