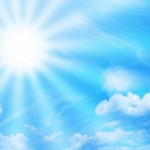 The Prime Minister of Australia, Julia Gillard has announced that the country will be providing increased levels of financial support to Pacific Island nations to improve prevention and responses to violence against women.
The announcement follows recent press highlighting the region's high rates of violence against women, and an Amnesty International report released on September 6th urging leaders to do more to protect women. The report was released to coincide with a meeting of Pacific leaders at the Pacific Island Forum in Auckland, New Zealand. Amnesty reported that rates of violence against women in the Pacific region are amongst the highest in the world, with two thirds of female Pacific islanders affected. Chief Executive of Amnesty International Aotearoa New Zealand, Patrick Holmes, commented that "A majority of women experience abuse in the Pacific. Yet, shockingly, there are few effective mechanisms to protect them". UN Secretary General Ban Ki-Moon has also recently highlighted the issue, urging the Solomon Islands to take the lead in ending violence against women.
Australia's increased funding will be spread throughout the region, and be spent on counselling, legal support and crisis accommodation, in addition to work aiming to raise awareness of the issue and change community attitudes.