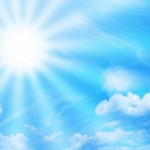 On Tuesday, September 27, 2011, at 11:00am ET, Joe Biden will join the cast of The View to discuss sexual violence as well as dating violence according to executive producers Barbara Walters and Bill Geddie. Biden has been a persistent advocate for the cause and authored the Violence Against Women Act (VAWA) of 1994. He has led the effort to battle violence against women for over 20 years and has continued this effort during his time as Vice President of the United States.
Within the past year, Biden has focused his commitment specifically on reducing violence against teens and young adults due to the high rates of violence that continue to face this age group (under 24 years old). Further, Biden has addressed the issue through other inventive methods. For example, he recently launched the "1is2Many" project.
The task for the "1is2Many" project is to encourage students to share thoughts and ideas on ways to prevent dating violence and sexual violence, particularly on school campuses. To include the target audience in such a manner not only assists the Administration in combating this issue, but it also ensures the audience is gaining access to already existing information and laws. Discourse should help in circulating knowledge and ideas in order to prevent violence against women from ongoing occurrences.
For more about this article, visit: http://www.examiner.com/cable-tv-in-national/vp-biden-to-discuss-violence-against-women-on-the-view