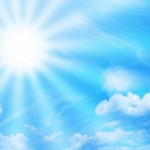 A total of 117 Fula and Mandinka communities in the Upper River Region (URR) of The Gambia announced earlier this month that they were stopping the practices of female genital mutilation (FGM) and early and forced marriage.
Thousands of people attended the announcement, including many local dignitaries, security chiefs, and community members. The announcement came about because of the work of the NGO Tostan, which has been operating in the URR region since 2006. Tostan was acknowledged at the gathering for the positive changes it had brought to the region and its "unwavering commitment" to its mission and vision. Tostan's work includes: "conducting training for the communities in the areas of health and hygiene, democracy, human rights, and problem solving process, as well as helping them with micro-finance schemes."
The full story is available here: http://observer.gm/africa/gambia/article/117-urr-communities-abandon-fgm-other-practices.