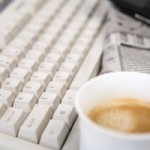 Welcome to the 36th edition of The Pixel Project's VAW e-News Digest! As usual, we bring you the latest and most relevant news related to violence against women and efforts at eradicating it from around the world.
The words "jihad" and "Islam" are closely associated with violence but a group of British Muslim women wants to change that. After a two-day London conference in early June 2011, the organisation Inspire launched the campaign "jihad against violence." Basing arguments on the Koran, they will be producing scholarly works and other materials for distribution to counteract conservative Muslim ideas about the treatment of women. Alongside this, they are also working to pressure community leaders to confront "taboo" issues such as violence and subjugation of women.
The dangerous complications of female genital mutilation are now being better understood both by the communities that practice it and countries outside Africa who are affected by it. On the June 7, 2011, the Swiss parliament unanimously agreed to outlaw female genital mutilation in Switzerland. Those found guilty of either carrying out or encouraging female circumcision, whether in Switzerland or abroad, will face up to ten years in prison with substantial fines. In Gambia on June 13, 2011, thousands of people gathered to witness 117 communities from the Upper River Region openly declare their abandonment of female genital mutilation along with other harmful traditional practices, such as early and forced marriage.
Every contribution matters. If you have any news you'd like to share concerning violence against women, reach Karina at karina.tayag@gmail.com. If you prefer to receive up-to-the-minute news concerning violence against women, follow us on Twitter at http://twitter.com/thepixelproject.
It's time to stop violence against women. Together.
Regards,
The Pixel Project Team
———————————————————————————————————————————
General Violence Against Women News
New Plan to Tackle Violence Against Women in Sommerset
UN Sharply Critical of US on Women's Rights
ADDRESSING VIOLENCE AGAINST WOMEN AND GIRLS: SPEECH FROM THE THRONE
Women Seek Solution to Violence Against Them
Indian Girls "Missing" Worldwide
British Muslim Women Launch 'Jihad Against Violence'
Africa: Power, Privilege and Violence and Injustice Against Women
Five Questions for Todd Minerson
Domestic Violence
How Many More Women Have to Die in Domestic Violence?
French Polynesian Women March Against Domestic Violence
Coaches Unite Against Domestic Violence
Advocates Fight Domestic Violence at City Hall
Budget Steps Up Drive to Break Domestic and Family Violence Cycle
Domestic Violence: It's Everyone's Problem
Rape
Domestic Violence: It's Everyone's Problem
Either As Weapon Of War Or "Corrective", Rape Is An Act Of Terror
Congo: Confronting Rape as a Weapon of War
Few Arrests, Convictions in Campus Sexual Assault Cases
Clinton Accuses Kadhafi of Using Rape as a Tool
Libyan Government Denies Rape Allegations
Fighting Against Those Who Rape
Sex Crimes Unit – Directed by Lisa F. Jackson
Will The UN's Historic LGBT Human Rights Resolution Reduce 'Corrective' Rape?
Female Genital Mutilation
The Women of Somalia are Living in Hell
National Conference Raises Awareness Over Continualtion of Female Genital Mutilation
177 URR Communities Abandon FGM
On the Fringes of the Masai Mara
Switzerland: Genital Mutilation to be Outlawed
Bid to End Mutilation
Specialist Raising Issue of Female Circumcision
Abandon the Knife: Attend a Special Screening at the Guardian Offices
Forced Marriage
Forced Marriage in Focus as Khmer Rouge Leader Face Trial
UK Wants System to Stop Forced Marriages With NRI Women
Reports of Victims of Forced Conversions to Islam, Rapes and Forced Marriages
Pakistani Commission Probes Report of Girl's Kidnapping, Forced Marriage
The Registrar's Manual for Detecting Forced Marriages : Book Review
German Police Say Foiled Forced-Marriage Kidnap Bid
Madikeri: CWC's Swift Action Thwarts Child Marriage Plan
Child Marriage Forced At the Age of Five
Activism
Nicaraguan Women Participate In "Slutwalk"
What a Girl Needs…Is To Be Given a Chance
Saudi Women Supported
Pakistani Activist to Continue to Speak Out for Women's Rights
"Saudi Women's Rights Activists Press Hillary Clinton To Endorse Their Right To Drive"
Activists Urge Ministers to Make Way for Women