A recent message from a Pixel Project volunteer shows how she was able to respond to a person's concern for her friend's safety using Pixel Project resources.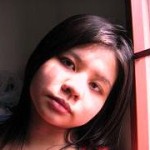 My name is Catalina. Today, (17th March) I found out what volunteering for The Pixel Project had done for me.
I joined The Pixel Project because I thought it was a manageable way in which I could make a difference in making the world a better place. I was motivated when I found out that during the Roman Polanski rape arrest many Hollywood A-listers were rallying for him. It taught me that you can never wait until you are wealthy enough or influential enough to make a difference.
When I joined The Pixel Project I worked in compiling the newsletter. I am now currently conducting interviews for the blog team. These were all very small things that I learned as I worked for The Pixel Project, but the things I learned paid off well. And once, it made a difference.
On a religious forum that I frequent, a woman posted asking for prayers for her friend who was in an abusive marriage. Even though she did not ask for help specifically, I knew that I had to get help for her because a life was in danger. I also knew how tough getting out was for the abused — how they can convince themselves that things are not so bad, and how they may stay on because they fear retaliation from their partners (violence tends to escalate when the abused person decides to leave).
I managed to get hold of information via the Internet quickly. I referred the woman concerned for her friend to The Pixel Project's 'Escaping an Abusive Relationship' overview and the Safety Escape checksheet, as well as a thread on Ask Metafilter involving another woman fleeing from an abusive relationship (http://ask.metafilter.com/180420/Help-me-leave-my-boyfriend-quickly-and-safely). I also quickly went on Twitter to check The Pixel Project's tweets on the helpline RTs, and managed to get the number for the US Domestic Violence helpline within seconds, and then I searched up a resource page to domestic violence shelters around the abused woman's area — I knew this could be done because my involvement in the newsletter educated me a lot about local efforts. Each of the information I offered turned out to be new information to this woman's friend. The person posting the prayer request has since forwarded the info to her friend, and right now she is praying and waiting.
This was all stuff I picked up as I volunteered for The Pixel Project. Many people who witnessed the same thread did not know how to respond. The fact that I could offer some information was all thanks to my time volunteering for The Pixel Project and learning about violence against women.
I'd like to thank The Pixel Project for giving me the opportunity to learn so much. I don't know if what I had given then is enough to help save a person's life, but I knew that had it not been for The Pixel Project, I would not have known how to respond to this cry for help at all.
Thank you to The Pixel Project.