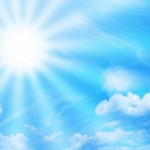 We are very happy to report more good news from India.
In Chandrapur, Maharashtra, in central India, young girls are receiving education and lessons in empowerment that has helped them take a more active role in their own lives.
In conjunction with UNICEF, the government of Maharashtra and local NGOs launched a program called Deepshikha. In the program, local village committees identify "prerikas" or facilitators who receive training in child rights, health, and sex and gender issues.
The prerikas return to their villages and invites local girls to form a Deepshikha group, which eventually becomes a self-help group (SHG). The SHG opens a savings account that helps cover health care and education costs for members, and can also be used to start a business.
One girl cited in the report faced resistance from her family when she told them she wanted to attend the Deepshikha program. Now, having seen the results, her father has become a strong supporter of the program, noting how much the girls have changed and how much courage they have.
The full report on the Deepshikha program can be found here.