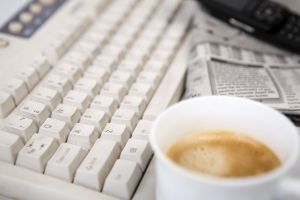 Welcome to the 30th edition of The Pixel Project's VAW e-News Digest! As usual, we bring you the latest and most relevant news related to violence against women and efforts at eradicating it from around the world.
On March 8, 2011, The Pixel Project, a global volunteer-led virtual nonprofit organisation working to end Violence Against Women (VAW), proudly launched its first ever Celebrity Male Role Model Pixel Reveal campaign on the 100th anniversary of International Women's Day. This campaign is The Pixel's Project's flagship fundraiser to raise US$1 million for VAW nonprofits while inspiring men and women worldwide to work together to prevent, stop and end VAW. This year's beneficiaries are Malaysia's Women's Aid Organisation and the U.S.A.'s National Coalition Against Domestic Violence.
The world celebrated the 100th International Women's Day on March 8, 2011 with many special events and street rallies. In 1910, a German woman named Clara Zetkin proposed in Copenhagen the idea for an International Women's Day at an International Conference of Working Women. As a result, the first International Women's Day was observed on March 19, 1911 by Austria, Denmark, Germany and Switzerland. The occasion is now marked on March 89 by countries around the globe.
In South Africa, lesbian women have been subjected to what has been termed "corrective rape." Men who commit the rape assert that this will make these women heterosexual. Many local activists along with millions worldwide are campaigning to make it a "hate crime" in South Africa.
In Colombia, the 25,000 members of the Embera-Chami community have agreed to abandon circumcising their newborn girls. It is believed that female genital mutilation came with the African slaves brought by the Spanish colonizers. This decision was made in cooperation with United Nations representatives when Risaralda authorities found a young Embera-Chami girl's death resulting from complications.
Every contribution matters. If you have any news you'd like to share concerning violence against women, reach Karina at karina.tayag@gmail.com. If you prefer to receive up-to-the-minute news concerning violence against women, follow us on Twitter at http://twitter.com/thepixelproject.
It's time to stop violence against women. Together.
Regards,
The Pixel Project Team
———————————————————————————————————————————
General Violence Against Women News
Regina Yau: Life in Malaysia on International Women's Day
The Fight Continues for Women's Rights
Pakistani Government Committed to Empower Women and Girls
Females Still Discriminated Against in Philippine Schools
Egyptian Authorities Must Act to Contain Violence Against Christians, Women
Ghana: Minister Says "We'll Fight Discrimination Against Women"
Malta: Introduction of No-Fault Divorce
Manning-Up Against Anti-Women Violence in Turkey
Domestic Violence
Domestic Abuse Often Escapes Notice of ER Staff
Domestic Violence Calls Risky For Police Officers
Program Seeks to Prevent Domestic Violence
Mark Wynn to Speak on Domestic Violence Issues
Officer Killed While Responding to Domestic Violence Call Laid to Rest
Jordan Polk Charged With Domestic Violence Will Not Return to the Huskies
Child Abuse Cases Increase in Louisa and Muscat Counties
Domestic Abuse a Deadly Tinderbox
Rape
Corrective Rape: Fighting a South African Scourge
Military Culture Enables Sexual Assault?
Gang Rape Story Lacked Balance
Fiji Women Held Their Annual Reclaim the Night
India: Budget Cuts Reliefs For Rape Victims
Jewish Women and the Holocaust: Struggling to Be Heard
Scots Rape Laws Face European Challenge
25 Years to Life for 1997 Rape of SoCal Teen
Honour Killing
Barbaric: Exactly the Word Needed
Iraqi Convicted for Murder of Daughter in Arizona
What Are Feminists Doing About Honour Killings?
Villager Burns Family to Death Before Killing Himself
"Act of Dishonor" by an Afghan-Canadian Filmmaker
Buffalo's Muslims Battle Stereotype After Murder
Honour Killings Could Be Curved By Raising Literacy
Dearborn Law Enforcement Covering Up "Honour Killings"?
Female Genital Mutilation
Colombia: The Embera-Chami Puts a Stop to Female Genital Mutilation
Africa: Let's Make FGM a Part of History
How a Senegalese Village Stopped Female Genital Mutilation
Senegal & Mali: Villages to Ban Female Circumcision
Ghana: Parents Now Send Their Daughters for Circumcision
New Dutch Campaign Against Female Circumcision
66 Girls Go Through Bondo Initiation
Kenya: Lawyers Ask Men to Fight Against Female Genital Mutilation
Activism
Sister Act: Women Take On Street Harassers
Inspirational Interviews: Todd Minnerson, White Ribbon Campaign Part 1
Inspirational Interviews: Todd Minnerson, White Ribbon Campaign Part 2
REAL MEN DON'T HOLLA AT YOUNG GIRLS!!! PART ONE
Uganda: Monitor Journalist Scoops Maternal Health Award
White is Right
Canadian Minister Ambrose Joins Students in "Walk in Her Shoes" Campaign
"Walk in My Shoes" Coming to Town