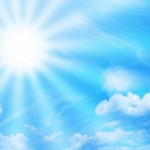 We have talked before about efforts to end violence against women in New Delhi, India and we have more news to share today.
The first item is about a recently completed campaign called Bell Bajao!, which was designed to sensitise people in the city on the need to be active in efforts to end violence against women. In launching the campaign, chief minister Sheila Dikshit noted that "an aware and sensitive neighbourhood is the best watchdog to prevent domestic violence." The campaign used video vans to engage and educate communities, especially men and boys, on the need to prevent domestic violence. Video screenings, street theatre, and puppet shows were among the many ways the project connected with people in the city.
Also in New Delhi, the organisation Jagori (Awaken, Women) recently launched a video to show how the community at large can make women and girls feel safer. The video is available on YouTube.
Initiatives like this show that new and creative approaches can effectively communicate important messages about ending violence against women.
If you have good news story that you would like us to feature, please email me at crystal@thepixelproject.net.