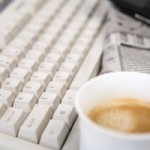 Welcome to the 22nd edition of The Pixel Project's VAW e-News Digest! As usual, we bring you the latest and most relevant news related to violence against women and efforts at eradicating it from around the world.
Fashion labels have been accused of promoting violence against women and Calvin Klein has done just that according to the Australian government. Australia has banned a certain Calvin Klein ad because "the image is demeaning to women by suggesting that she is a plaything to these men."
On September 7, 2010, Canada's Public Safety Minister, Vic Toews, and the Royal Canadian Mounted Police launched a campaign against human trafficking. As a result of this, the members of the Adult Entertainment Association of Canada will vote on November 18, 2010 on the association's decision to launch a public awareness campaign about sex trafficking at its 18 strip clubs in Toronto.
On October 28, 2010, New York City Council held a hearing on building "harassment-free zones" around schools, similar to drug-free zones. In addition to testifying, Brian Bradley at only 14 years of age, also wrote a song "Stop Looking at My Moms" and created a video for it. He stated, "What I'm going to do to stop it [sexual harassment] is basically talk to all grown men, tell them that I don't like it, no one likes it."
Every contribution matters. If you have any news you'd like to share concerning violence against women, reach Karina at karina.tayag@gmail.com. If you prefer to receive up-to-the-minute news concerning violence against women, follow us on Twitter at http://twitter.com/thepixelproject.
It's time to stop violence against women. Together.
Regards,
The Pixel Project Team
———————————————————————————————————————————-
General Violence Against Women News
United Nations: For World's Women, Some Highs and Many Lows
Activists Tell United Nations That Without Women Peace Cannot Hold
New York City Women Demand "Harassment-Free" Zones
China: And Why Not a Baby Girl
Vancouver Police Establish Tipline To Combat Violence Against Women
A Community Campaign To End Violence Against Women
EULEX marks the 10th Anniversary of UNSCR 1325 on Women, Peace and Security
Hilary Clinton Condemns Violence Against Women in Papua New Guinea
The Episcopal Church's "16 Days" Against Gender Violence
More Men Are Speaking Out Against Pornography
Domestic Violence
Writing About Domestic Violence
DOVES Observing National Domestic Violence Awareness Month
Wireless Company Work To Keep Domestic Violence Victims Safe
Chris Brown Signs Up For a Domestic Violence Charity
Kits to Help Teachers Help Kids Who Live With Violence At Home
Rape
Bosnia Against Angelina Jolie in Making Rape Movie
Producer of New Orleans Music Festivals Arrested on Rape Charges
Does This Ad Promote Rape?
British Cab Driver Raping More Than 100 Female Passengers
Rape in Congo-Angola Border
Honour Killing
Sentence Postponed in "Attempted Honour Killing"
Speaking Out on Honour Killing in Israel
I Killed My Daughter
Girl Poisoned to Death For Honour
Honour Killing Comes To Nepal
Human Trafficking
Strip Clubs To Address Human Trafficking
Karachi: The Sindh Assembly Passes Resolution on Human Trafficking and Violence Against Women
Telling Fast Food to Say No to Slave-Picked Produce
Ashton Kutcher to UN: Twitter, Facebook can be Great Weapons in Fight Against Human Trafficking
Hilary Clinton: We Should Fight Human Trafficking