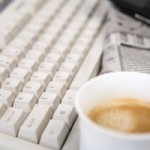 Welcome to the 19th edition of The Pixel Project's VAW e-News Digest! As usual, we bring you the latest and most relevant news related to violence against women and efforts at eradicating it from around the world.
The former Chilean president Michelle Bachelet, now the United Nations' Under-Secretary-General for Gender Equality and the Empowerment of Women, will head a new United Nations (UN) body, UN Women, which will officially start operating on the January 2, 2011. UN Women's main mission is to progress in promoting the needs of women and girls worldwide.
In Washington, DC on the evening of September 22, 2010, United States (US) Vice President Joseph Biden and his wife Dr. Jill Biden had approximately had 100 guests in their backyard for a reception to celebrate the 16th anniversary of the 1994 Violence Against Women Act. The Act was drafted by Mr. Biden and his staff in 1994 when he was still a US Senator representing the state of Delaware and signed into law by President William J. Clinton (Bill Clinton).
The North American movement "Take Back the Night" marks it 30th anniversary with multiple marches in Canada and the United States. "Take Back the Night" is a march that lets men and women use their numbers to show that they do not tolerate violence against women. Lately there has been a lot to celebrate in the fight against violence against women but there is still more to be done. Rape and domestic violence are still rampant even in wealthy countries like the US and Canada.
Every contribution matters. If you have any news you'd like to share concerning violence against women, reach Karina at karina.tayag@gmail.com. If you prefer to receive up-to-the-minute news concerning violence against women, follow us on Twitter at http://twitter.com/thepixelproject.
It's time to stop violence against women. Together.
Regards,
The Pixel Project Team
____________________________________________________________
General Violence Against Women News
Men and Women "Take Back the Night"
New Delhi: A Fight Against Atrocities on Women
Group Urges US Congress To Pass a Bill to End Violence Against Women Internationally
Why Gun Control is Really a Gender Issue
Minnesota Tribe Awarded $8.1 Billion in Justice Grants
Women in Violence "Slave Camps"
Press Conference on UN Women
Reception For the 16th Anniversary for the US 1994 Violence Against Women Act
South Asian Conference on Violence Against Women
University Students Join US Vice President Biden for the 16th Anniversary of the 1994 Violence Against Women Act
Jailed for Telling the Harsh Truth
Speaking Against Gender Based Violence in Namibia
Indonesian Sex Scandal
UN Ringing Changes for Global Women's Rights
Domestic Violence
Girls Facing Abuse Via Text and Facebook
Baby Dies as a Result of Domestic Violence
Domestic Violence Coalition in Dougherty County, Georgia, United States
TV Dad Charged With Domestic Violence
Mel Gibson's Ex Says She Was Terrorized
Getting Employers Help Domestic Violence Victims
Wisconsin DA Sent Lewd Texts to Domestic Violence Victim
South Dakota: Anti Domestic Violence Group Gets $443,000 Grant
Rape
Registered Sex Offender Charged With Raping a Young Girl
New Delhi: Mob Trashed Rapist Cab Driver
Rhode Island: Ex-Brown Student in Rape Case Granted Documents
Philippine Dad Gets 14,400 Years for Raping Daughter
Toronto: Police Says as Many as a Dozen Witnesses of a Gang Rape
New York: Brave Rape Victim Confronts Rapist