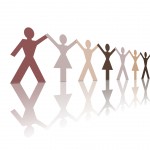 Welcome to the first Pixel Project Call to Action Calendar. We will publish this calendar on the last Saturday of each month to let you know about how you can support our partner-beneficiaries and awareness-raising partners through their events and other initiatives.
Women's Aid Organisation of Malaysia (WAO)
You can help support WAO by donating, becoming a member, volunteering or simply spreading the word about their work. For more details, visit the WAO Volunteer page.
National Coalition Against Domestic Violence (NCADV)
NCADV is holding its national conference this week, from July 31 until August 4, in conjunction with the National Organization for Men Against Sexism (NOMAS). Full details are available at the NCADV website.
A Call To Men
A Call To Men has a number of trainings and events coming up. Check their website on events planned in the Republic of Congo in August, and several more in September, including Des Moines, Boston, Fort Gordon in Georgia, and Trenton, New Jersey.
Responsible Men
Responsible Men founder Ted Rutherford is available for workshops on male socialization and other issues. For more information, visit their Workshops page.
Social Innovation Park
Social Innovation Park Ltd (SIP) is an impartial, not-for-profit organisation based in Singapore that incubates social entrepreneurs and innovators worldwide to bring positive innovations to lives and societies. To learn more about their work, visit their Initiatives and Projects page.
Survivors Connect
Survivors Connect has piloted various modules of SMS Helpline Network systems to monitor and combat human trafficking simply using a mobile phone and laptop. Through their Phones 4 Freedom campaign, people can donate an old phone and help Survivors Connect purchase phones for use in the efforts to end human trafficking. For more information, visit Phones 4 Freedom.
TakingITGlobal
TakingITGlobal.org is the social network that connects people to the global issues that affect us all. They have a list of upcoming events around the world on their Events page, including many taking place in August, 2010.
GlobalSister.org
GlobalSister.org lists many events coming up in August, including: the 35th Annual Michigan Womyn's Festival; BlogHer 6th Annual Conference in New York City; World Youth Conference in Ireland; Femme 2010: No Restrictions in Oakland, California; and CIVICUS 9th World Assembly in Montréal, Québec. For more information, visit the GlobalSister.org Events page.
Walk a Mile in Her Shoes
Walk A Mile in Her Shoes has nine walks listed in communities around Canada and the United States in August. For details, check their calendar.
The White Ribbon Campaign
The White Ribbon Campaign Education and Action Kit is available for teachers and students. It comes in Canadian and American versions for middle and junior high school students or secondary school students. To learn more, visit White Ribbon's Educators page.