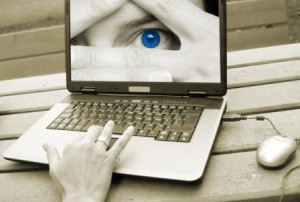 As promised, we at Women's Aid Organisation, Malaysia, are back with our second blogpost as part of our awareness-raising activities to mark the 16 Days of Activism Against Gender Violence.
In today's post, we talk about how Information Communications Technology (ICTs) is powerful tool for women but can also represent a danger for women:
—————————————-
ICTs are empowering tools to gain and disseminate knowledge, accelerate communication and mobilize support. Electronic communication forms a growing part of the way in which we interact with each other in and offers many advantages of ease and convenience of use. However ICTs have been used to further control women too. Internet or cyber violence is an emerging form of violence against women which we need to learn more about.
The vulnerable (usually women and children) are targeted in the internet.
Online predators target the "new to the Internet" users like females and children. Although men can become victims, global statistics show that 83% are female.
It is easy to detect someone new to being online as they may not know the chat room lingo or by looking at their profile information or lack of internet knowledge. Stalkers are looking for the emotionally vulnerable. When you chat in an open channel or a chat room about feeing sad, depressed and upset, the abuser may send you a private message to comfort you quickly. This is something a stalker will look for, a moment of weakness.
Misuse of ICTS to control and abuse women: Videotaping recordings and photos to threaten and humiliate
A victim of domestic violence shared with WAO social workers how she was afraid to leave her abusive husband because he had a video recording of their sex act and threatened to broadcast over the internet. Hand phones and digital cameras are used to photograph and video sex acts and nude poses, sometimes with the consent of the woman and at other times without her consent. All of these images are used to threaten, humiliate and control a woman.
Persistent shorts service messages (sms) and anonymous calls
Women are harassed with lewd messages on their hand phones and even dirty calls from men.
Spy software used to monitor a woman's movement
Spy software can be installed on a home computer and allow the person to have access to all the operations made on the computer including a free access to all the incoming emails. This software can used by an abusive partner who wants to keep track of his wife's or girlfriend's movements and communications.
Tracking a woman through a cell/mobile phone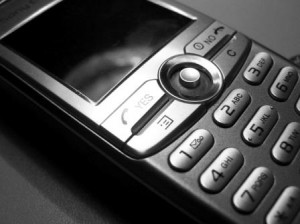 Friend Finder provided by your service provider enables a person to receive information on your whereabouts. This can turn into a controlling situation if you are being tracked by an abusive partner who wants to monitor your every movement.
Internet trafficking
Traffickers recruit victims through the internet. A woman may respond to an advertised job opportunity on the internet and may find herself in slave like conditions or otherwise forced or pressured into performing a job quite different from that for which she signed up. Women responding to mail order brides websites can find themselves in an exploitive situation upon arrival in a foreign country.
Pornography sites
The fast and anonymous distribution of sexually explicit images of women that degrade women as sex objects and commodities through the internet contributes to sexist and disrespectful attitudes towards women. Some porn sites display violent acts against women in a sexual act.
The potential dangers of social networking sites and chat rooms
People looking to make friends or even find romance online are open to many types of stalkers. You mazy be chatting with people who may not be the people that they say they are. They can say they are a woman when they can be a man, they can say they're a child and they are really an adult. Online sex predators may suggest meeting up with you. There have been cases of teenage girls and boys who have been seduced through online chats so that adult sexual predators can meet up with them.
Most sexual predators like to engage in sexual images as a means to increase one's curiosity and later seduce them into acting it out. Predators often instruct you to hide the images or videos either on memory disks or external drives.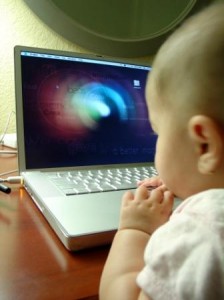 What can parents do?
COMMUNICATION is key in reducing the risk of children falling victim to sexual predators. Talk to your child about the dangers on the Internet.
Spend time with your child on the computer and find out what types of sites he or she is visiting and who are they communicating with.
Children younger than seven shouldn't be on the internet unless you have filtered the internet and you are there with them.
If they have online accounts try to have access to it so that you can know who's talking to them. It makes it a little harder for predators to contact them if they know they are not alone online.
Place computer in a common area and set limits as to how much time and what sites they can visit and always remind them to never give personal information over the internet no matter what age they are.
Always remind them to never give personal information such as age, living address, schooling details, schedules etc on the internet.
Tell your children to let you know immediately if a stranger tries to make contact with them on the Web
Tell your child to let you know if anyone has asked them inappropriate questions (such as 'what are you wearing now')
Install an operating system that makes you the administrator of the family computer, enabling you to control Web browser settings, content that can be viewed online, and software that can be installed. Consider installing third-party filtering software.
Finding pornography or sexually explicit images on your child's computer is a big red flag and should be addressed immediately.
REVIEW the content of your child's computer on a weekly basis. Check to see the most frequented sites.
Look to see the type of emails or instant messages that the child is receiving or sending.
Make sure that there are no sexually explicit or pornographic images on the computer.
Remember, your child could be hiding the images on separate storage disks or memory cards, so it is important to address this issue if you suspect they possess this type of material.
Parents can get Internet service providers to block certain software or adult sites if you request it.
We hope that you will find this blogpost a useful introduction to online safety to keep the women, girls and children in your life safe.
Remember: It's time to stop violence against women. Together.
– Annie Varghese, Project and Administration Manager, Women's Aid Organisation, Malaysia