As we race towards getting The Pixel Project's full website up and running, we decided that the website should also include an introduction to The Pixel Project's most excellent team of volunteers.
(Oh yes – we are ALL volunteers!)
This necessitated organising photoshoots for the various Pixel Project team members across 4 continents. Some were able to gather for a group photoshoot wherever there are concentrations of volunteers. Others who were working solo in their respective locations got their headshots done however they could.
There are about 10 volunteers in Malaysia alone and we had a blast meeting up and putting faces to names – strengthening our team spirit. While we have been working well together as a virtual team, the photoshoot helped many of us to forge even better working relations while getting Pixel Project work done.
So here's a short photoblog entry to give you a taster of how the day went: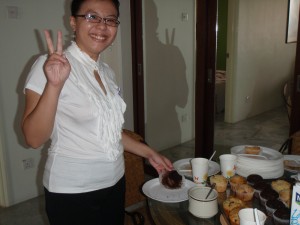 Patricia, one of our wonderful and dedicated copywriters, helping herself to homebaked muffins for breakfast while waiting for her turn to get her headshot done.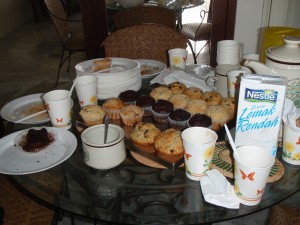 Yep – early Sunday morning starts need lots and LOTS of sugar to kick it off: 6 types of muffins, hot sweet strong coffee and tea!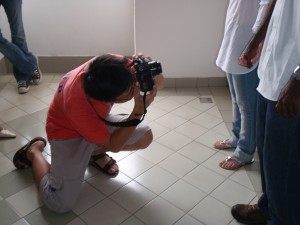 Our photographer, Matt, hard at work – contorting himself to get the best shots!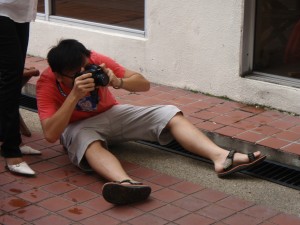 And still more contortion… in the name of The Pixel Project (and yes, Matt is a volunteer too).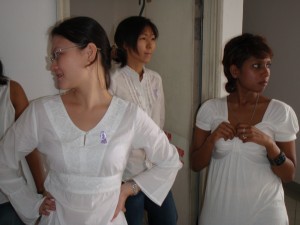 The Pixel Project team in between takes.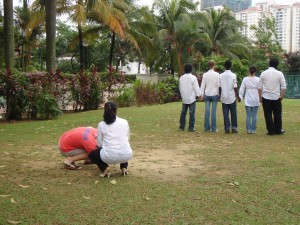 Annie from Women's Aid Organisation, Malaysia, working with Matt on the group shots.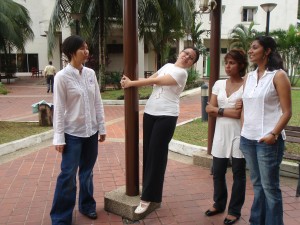 Patricia gets creative with whiling away time between takes.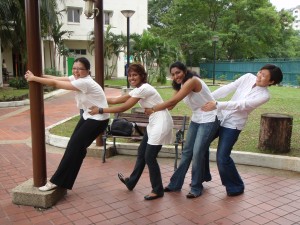 Yep – everybody gets into the act too.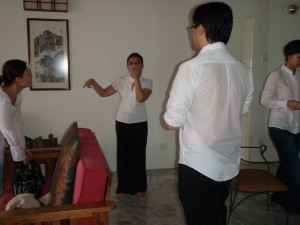 And finally – back to breakfast after a couple of hours of posing for headshots etc!
We had lots of fun and we hope the final photos will do us all justice and put faces to names once the full Pixel Project website is up and running in the second half of October 2009.
So keep checking back and keep Facebooking and tweeting – we hope to announce the unveiling of our website as soon as possible and we think you'll be pleasantly surprised!
Remember: It's time to stop violence against women. Together.