28 January 2021: The Pixel Project, the global volunteer-led virtual non-profit working to end violence against women (VAW) worldwide, is proud to announce that their long-time tech partner, well-known Denver-based domain name registrar, Name.com, has renewed sponsorship of the domain name and hosting service for their anti-violence against women website for another 5 years, ending in 2026.
Since its founding in 2009, The Pixel Project has grown from strength to strength as a completely virtual and digital nonprofit working to stop VAW. The Pixel Project domain name (www.thepixelproject.net) has not only become synonymous with being one of the most comprehensive anti-VAW resources, including helplines for over 30 countries, anti-VAW educational materials, and interviews, but also as a shorthand for some of the most creative and striking online anti-VAW campaigns mounted in recent years.
Ashley Forker Barton, Director of Marketing at Name.com said ""We're honored to continue to support the important work that The Pixel Project does in their mission to prevent violence against women. As the internet continues to grow and evolve, it's comforting to know that resources like The Pixel Project exist and are helping to make the world a better, safer place."
Regina Yau, Founder and President of The Pixel Project, said: "With The Pixel Project's work being primarily online and our entire team being virtual volunteers scattered across 5 different continents, our domain name is an important aspect of both our identity and our work. Having our domain name and web-hosting sponsored by Name.com for a further 5 years helps guarantee the peace of mind of our team and the women we support that we will always be there especially during the ongoing COVID-19 pandemic which has caused a massive global spike in violence against women. We look forward to continuing to work with Name.com to strengthen our mission to raise awareness, funds and volunteer power for the cause to end violence against women across the world."
-end-
---
About The Pixel Project (www.thepixelproject.net)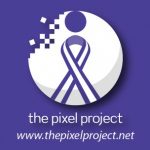 The Pixel Project is a completely virtual, volunteer-led global 501(c)3 nonprofit organisation whose mission is to raise awareness, funds and volunteer power for the cause to end violence against women at the intersection of of social media, online communities new technologies, and popular culture/the Arts.
About Name.com (www.name.com)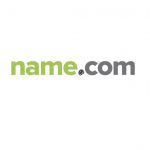 Name.com is a trusted domain registrar and web solutions provider with a mission to make it as simple as possible to get online. The company offers website hosting, best-in-class email, website builders, and more, and has the most dedicated customer support team in the business. Learn more about Name.com at https://www.name.com.