As part of The Pixel Project's Read For Pixels campaign, we interview authors from genres as diverse as Science Fiction and Fantasy to Romance and Thrillers about why they support the movement to end violence against women and girls. 
Today we welcome New York Times and USA Today bestselling author Lisa Shearin, author of the Raine Benares novels, a comedic fantasy adventure series, as well as the SPI Files, which is best described as Men in Black meets the X Files. Lisa is a voracious collector of fountain pens, teapots, and teacups, both vintage and modern. She lives on a farm in North Carolina with her husband, four spoiled-rotten retired racing greyhounds, and enough deer and woodland creatures to fill a Disney movie.
Lisa is also taking part in the 5th annual International Women's Day Edition of the Read For Pixels campaign fundraiser by generously donating three very special perks to help raise funds for The Pixel Project. The first two are she has assembled  exclusive goodie bundles – the SPI Files bundle features personalised and signed copies of the first 4 books of the SPI Files series plus some postcards and bookmarks (signed); and the deluxe Raine Benares bundle features personalised and signed copies of the first 4 books in the series plus swag galore including postcards, bookmarks, and magnets! For the third perk, Lisa is  offering one (1) very generous donor a chance to name a minor character in her next book! All goodies come with a crocheted slouchie beanie hat handmade by Lisa herself (the "minor character" perk includes a hand-crocheted scarf too!).
Lisa only has these 3 treats so if you want one of 'em, hurry over to the Read For Pixels IWD 2019 fundraising page to donate to get it before someone else does!
If you'd like to have a chance to participate in live Q&As online with other award-winning bestselling authors who will be having live Read For Pixels Google Hangouts over the rest of March 2019, check out the schedule here.

And now, over to Lisa…
Pictures courtesy of Lisa Shearin
---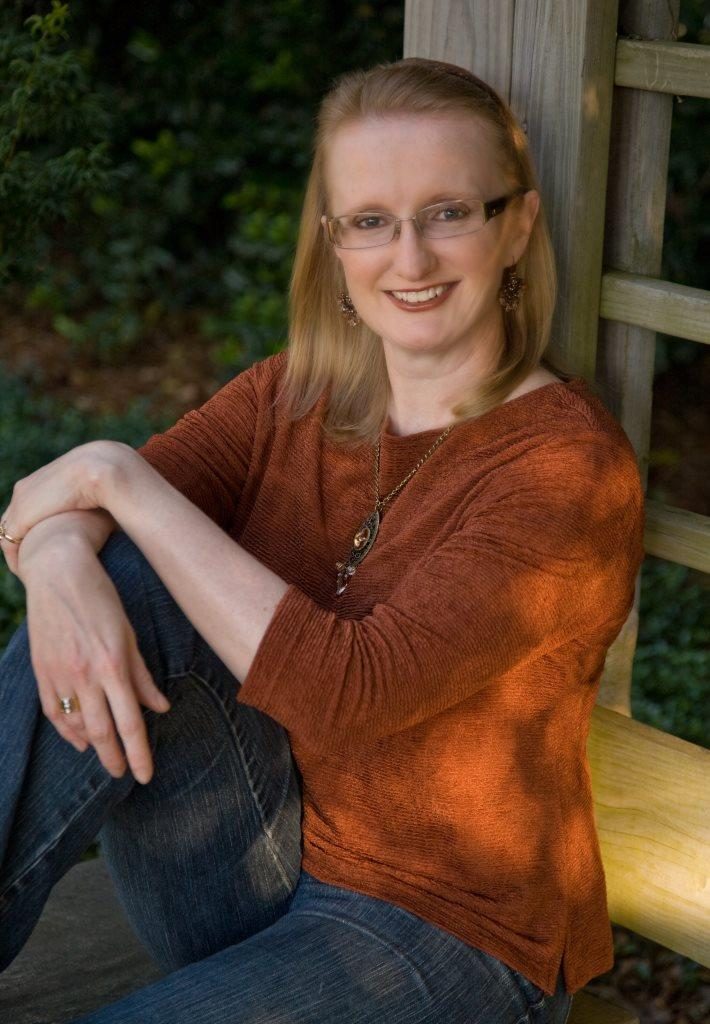 Welcome to the Read For Pixels campaign, Ms Shearin! Let's start by talking about your signature female protagonists Raine Benares and newcomer Makenna Fraser who are both fan favourites. Who and what were your inspiration for Raine and Mac?
I wouldn't call it "inspiration" that led to me creating Raine and Mac. Their personalities grew organically from my writing voice and plots.
Neither Raine nor Mac are typical urban fantasy heroines – they have learning curves, they make mistakes, and they sometimes deal with sexism in their work and lives. In other words – their experiences very much mirror the experiences of many women and girls worldwide. Was it a conscious decision on your part to portray them like this or did they evolve organically to be this way?
Both are accurate (conscious decision and organic growth). I wanted readers to be able to relate to my heroines, and that meant giving them faults. Real people aren't perfect, so neither are my characters. Raine knows how to fight—hand to hand and with bladed weapons—making her more of the traditional "kick-ass heroine."
I took that even further with Mac. Bless her heart, she wants to be like the commandos at SPI, and God knows she tries, but it's just not in her skill set, and she realises this. Both Raine and Mac make plenty of mistakes and misjudgements, and both readily acknowledge that they have a lot to learn.
What is interesting about your intertwined story worlds that Raine and Mac live in is that while sexism exists (and Mac, in particular, addresses it with Ian and Rake), it seems to mostly be a gender-equal world with some very powerful female characters like Vivienne Sagadraco in it. How and why did you decide to make your story worlds like this?
I have fans of all ages, and as I've gotten older, I've noticed that many of the female POV characters and supporting cast are young. So, I made a conscious decision to create characters like Vivienne Sagadraco, Helena Thanos, and Dr. Anika Van Daal in my SPI Files series, and Tarsilia Rivalin and Sora Niabi in my Raine Benares books.
My older female fans absolutely love them. These ladies have age and experience and the confidence that comes with it. They're wise, strong, and compassionate. All of them are leaders you would follow, and friends you could depend on. I wanted to write women who have plenty that they can teach my Point-Of-View characters, becoming the mentors who they can learn from and grow.
In your books, we see excellent examples of positive masculinity in many of your male characters who all demonstrate that being a man is not dependent on dominating and oppressing women and that treating women as equal human beings should be a given. What's even more interesting is that you flip male stereotypes on their head – for example: While Rake is a playboy and debonair spy, unlike James Bond (or at least, earlier incarnations of James Bond) he's all about consent. Was it a deliberate choice to break stereotypes?
It wasn't a deliberate choice as much as me wanting to write books that I would want to read. That's how I starting writing my first book way back in college. I reached a point where I couldn't find books I wanted to read, so I started writing my own. The leading men in my books are what I consider to be my ideal. I wouldn't put up with dominant and oppressive men in real life, so I sure as heck wouldn't put them in my books.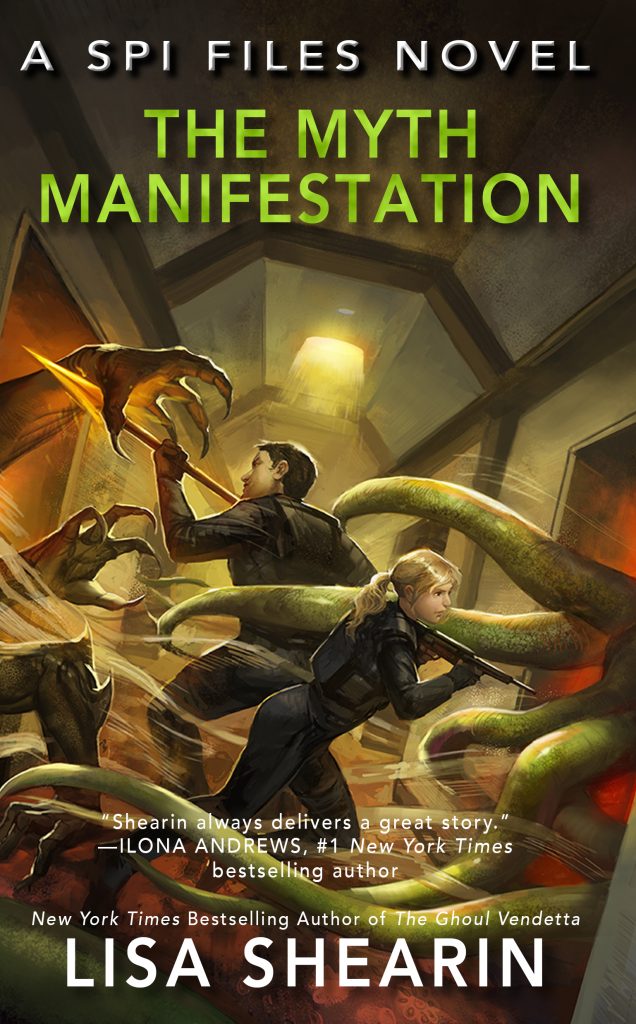 Sexual consent is sometimes a blurry area in many urban fantasy and paranormal romance books but as we can see from Mac and Rake's relationship, it is possible to have a healthy relationship with enthusiastic consent and not lose an ounce of romance or sexual tension. Do you think this blurred line an issue that writers in the genre are now actively addressing? What tips can you give to less experienced writers who want to ensure that consent is part of the relationship equation for their characters?
I try to make my characters real and relatable for my readers, and part of that is portraying them in healthy and supportive relationships. The men in my characters' lives aren't threatened by their abilities and success. They're also compassionate, caring, and stand up for them. I base this on my own relationship with my husband of nearly thirty years. They say to write what you know. *wink*
We often hear the phrase these days that "representation matters". How do you think stories and books like yours that explore the theme that women can be empowered persons in their own right and that men should respect women can help stop to violence against women?
It's not just women who read my books. I have a lot of male fans. If you read it, you can be it. Positive examples on the page can influence real-life behaviours.
You have been so very incredibly supportive of our "Read For Pixels" campaign and our anti-Violence Against Women work as a whole. Why do you support ending violence against women? What do you think authors can do to help end the violence?
Authors can continue to create powerful, positive, and relatable characters who can serve as both entertainment and role models for readers. Strong women and men who respect and support each other.