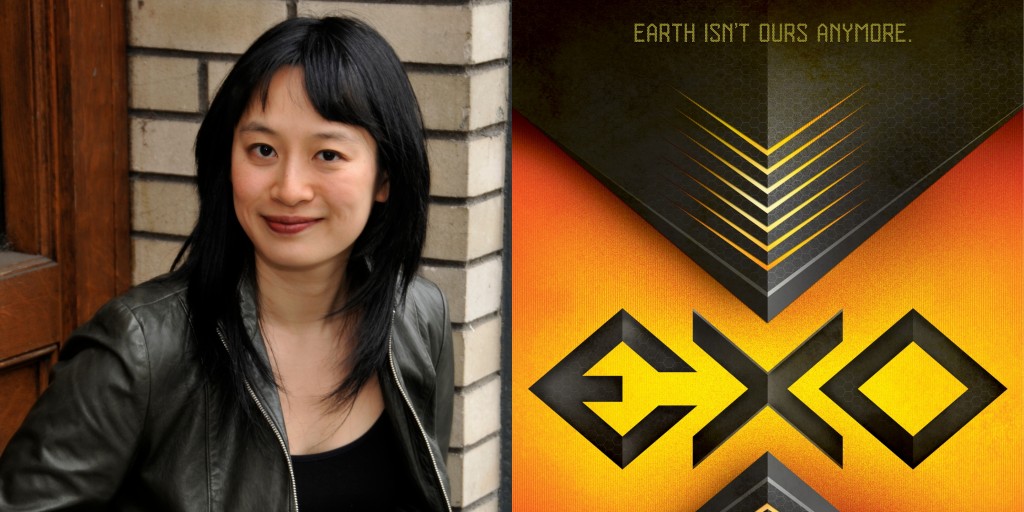 8TH OCTOBER 2018: The Pixel Project is thrilled to announce that a generous Read For Pixels donor, who has donated $200 to our Read For Pixels fundraiser, will be giving away his exclusive 30-minute Skype session with award-winning bestselling YA Science Fiction author Fonda Lee to one (1) high school in the U.S. that cannot usually afford speaker's fees for such author events. As a bonus, the donor – who wishes to remain anonymous – will also be donating 40 copies of Fonda's award-winning YA book, EXO, to the winning school so students can read the book in preparation for the session with Fonda.
The nomination period will be open from 9.00am EST, 8 October 2018 to 11.59pm EST, 15 October 2018. Nominations are open to all high schools in the US.
To nominate your school, please fill in the form below as soon as possible. The first 50 schools to be nominated will be entered into a random draw for the Skype session and the winner will be announced on Facebook on 22 October 2018. The winner will also be notified via email.
All nominated schools will also receive a copy of The Pixel Project's Anti-Violence Against Women Toolkit – a handbook of online resources to get both adults and kids started with learning about violence against women and what they can do to prevent and stop it in their families, schools, workplaces, communities, and countries.
If you wish to support The Pixel Project's work to end violence against women, you can donate to our Read For Pixels fundraiser which runs until 11.59pm PST, 15 October 2018 and has lots of author goodies to give away as "thank you" gifts to donors OR you can contact us at info@thepixelproject.net to volunteer on our campaigns.
It's time to stop violence against women. Together.
###
For more information about Read For Pixels, contact Regina Yau at info@thepixelproject.net or visit the Read For Pixels page.
About The Pixel Project (www.thepixelproject.net):
The Pixel Project is a completely virtual, volunteer-led global 501(c)3 nonprofit organisation whose mission is to raise awareness, funds and volunteer power for the cause to end violence against women through campaigns and programmes at the intersection of social media, new technologies, and popular culture/the Arts.