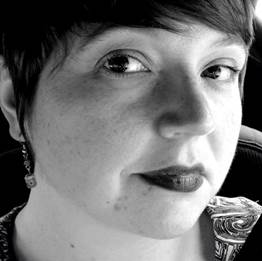 The Pixel Project is proud to present this timely guest post from our sister anti-Violence Against Women activist Trace Fleming who has shared with us a very useful list of actions you can take to help the anti-Sexual Violence movement in the wake of the disgraceful Brock Turner rape case.
Since 2005, Trace Fleming has been actively involved as an advocate against sexual violence. In 2009, the Emerging Change Makers Network recognised Trace as an Emerging Southern Leader. Trace has served as President of the Board of Directors for the Alabama Coalition Against Rape (ACAR). She currently maintains ACAR's social media efforts and co-chairs the coalition's Public Relations Committee. Trace is the creator of the Advocate News and Self-Care For Advocates both services for anti-violence advocates to promote education and wellness, both using the Facebook platform. She is a founding member of the Jacksonville State University feminist organisation, Women's Issues, Support and Empowerment (WISE). Trace currently is the Sexual Violence Programme Director and Coordinator of the Abuse in Later Life Project at 2nd Chance, Inc. in Anniston, Alabama and has recently completed her master's degree in social work from the University of New England.
And now, over to Trace:
__________________________________________________________________________________________________________
So, if Brock Turner's rape of a woman, his subsequent pathetic prison sentence, and his father's callous and terrible response have pissed you off, enraged you, horrified you- GOOD. Now do something about it.
Here are some immediate ways you can get into the anti-sexual violence movement:
1. Look up your local rape crisis programme, call them, and ask if you can have a meeting with an advocate to discuss volunteer possibilities. When you meet, really listen to the needs that the rape crisis center advocate tells you that they have. Do at least one of the things that the advocate says.
2. Like your local rape crisis center's FB page. Follow them on Twitter. These are some of the fastest ways to connect with us. After that, start looking at feminist websites (Everyday Feminism is a good place to begin) and start educating yourself on exactly how big this problem actually is.
3. Show up to your local rape crisis center events whenever you can. Bring your kids, your church family, your neighbours. You will never know how much that will mean to the survivors who are there to see their community supporting them and to the advocates who work with them, it's a pretty big deal too.
4. Send money. Seriously, sometimes a few hundred dollars can mean the difference between the lights and phones being on or not being able to be there another night. Plus, every little bit you send can be used for most programmes as a "in kind donation" for matching grant funds.
5. Ask an advocate to come to your work, church, sewing circle, wherever! We will go anywhere that we are asked to go. Gather up people you know and have us over to hear about the dynamics of sexual violence and about what can be done in our communities.
6. If you see something- SAY SOMETHING. It takes a village. We have to be our brother and sister's keeper. IT IS YOUR BUSINESS. Something doesn't feel right to you, check in on that situation. If it doesn't feel safe to do that, call the police.
7. Talk to the kids in your life. Every day about talk to them about how you love them, how they can come to you about anything because you will always, always, always believe them. Talk to them about empathy, respect, consent, about how people need to be valued, no matter what, because they are human beings. Keep talking. Talk to your boys so that they know that being a "real man" has absolutely nothing to do with taking power from others or using violence. Tell them that real strength comes from what you build- not by what you can tear down.
8. Demand more from our elected officials. WAY too often, sentences like those handed down to Brock are pathetically light. Demand that there be reviews of our criminal codes by legislators, advocates, law enforcement, survivors, prosecutors and judges. Demand that changes be made. Demand that elected officials who say harmful and uneducated things about rape and gender based violence have mandatory meetings with advocates so that they can have a better understanding of what the facts and realities are about these issues. Changing laws can take time- but don't stop till things *are* changed.
9. When you hear someone telling a rape joke or saying something misogynistic, racist, homophobic, or transphobic- speak up about it. Ask them to explain exactly why they think that something that is so harmful is funny. We especially need men to do this.
10. Believe survivors. Their accounts are real. Stop Monday-Morning Quarterbacking. Don't ask about what they were wearing; Where they were; or what *they* did. Tell them that you believe them and that you are so damn sorry for what happened to them. Tell them that NOTHING that happened to them is their fault. They weren't the ones who did something wrong. Ask them if there is any way that you can support them, any way you can help. Respect what they say. Do as they ask to the best of your ability. If you hear of a situation from the media- speak out about how you believe the survivor and how you hate what happened to them. You never know who is listening and what impact that will have towards someone disclosing to you about what happened to them.
Additionally, because I'm on a roll- men, LISTEN to women. Ask a question, and then really, truly listen- without interrupting, without offering solutions, without telling us what you think women should do. Just listen. This is a critical step- and you will be really surprised by what you hear.
There's so much more- but this is a really good start. Please. Help us stop this epidemic. We really need you.