This month's Inspirational Interview is with Janee' Hanzlick, MSW, LMSW of SAFEHOME
Janee' serves as the President/CEO of SAFEHOME, a domestic violence agency in the Kansas City metro area. She has been with SAFEHOME for 18 years, first as a Grants Manager and then as Assistant Director. An experienced Social Worker, Janee' holds a Master of Social Work (MSW) degree from the Catholic University of America, Washington, D.C., and is a Licensed Master Social Worker in Kansas. Her previous experience included children's grief counseling, psychiatric social work, and homeless advocacy. Janee' is the current President of the Community Violence Action Council (COMVAC), the Coordinated Community Response (CCR) of Johnson County, Kansas.
The second part of her interview will be published on November 30th 2015.
All pictures courtesy of Janee' Hanzlick and SAFEHOME
________________________________________________________________________________________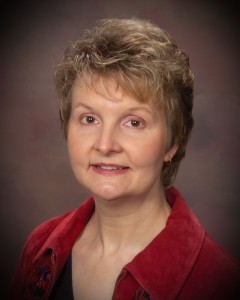 1. How did you come to work in the movement to end violence against women?
I began my career working on Capitol Hill, hoping I could make a difference in the world through public service. I realized, from a long-term perspective, that my passion was better served through working directly with people. After earning a Master of Social Work degree, I worked in the areas of homelessness, psychiatric social work, and children's grief counselling. When the opportunity arose to work in the area of domestic violence, I was immediately drawn to it because my mother had grown up in a home where she witnessed domestic violence and experienced child abuse. Eighteen years later, I continue to work in this movement because, when I look into the faces of the children served by SAFEHOME, I see the face of my mother. I want to ensure that these children always have shelter and support in our community, and that SAFEHOME and other agencies are here, working to end the violence that children and families experience.
2. How did you come to be the President/CEO of SAFEHOME?
I originally came to SAFEHOME as a part-time Grant Writer. I found that I had a passion and talent for non-profit administration and fundraising. SAFEHOME gave me the opportunity to move into positions of increasing responsibility. Working in non-profit management allows me to combine my social work skills with managing and supporting an agency that is changing and saving lives. I served as the Associate Executive Director of SAFEHOME for about seven years. When the previous director retired in 2013, after twenty years at SAFEHOME, the Board selected me as her successor. I am very honored to be leading this successful and impactful agency!
3. Could you tell us about the services that SAFEHOME provides for domestic violence survivors in the Kansas City metro area?
At SAFEHOME, a full range of services helps people leave domestic violence permanently. Emergency Shelter accommodates women and children in private, comfortable rooms in an undisclosed location:
Shelter Services include case management; therapeutic counselling; court advocacy; help with finding safe, affordable housing; economic advocacy; substance abuse assessments; and a specialized Children's Programme.
Transitional Living Services help women achieve financial and emotional independence after leaving the shelter by providing graduated rent assistance and ongoing case management.
Outreach Services to victims outside the shelter include no-cost individual counselling; weekly support groups; 24-hour domestic violence hotline; court and legal advocacy (including a full-time client attorney); and Hospital Advocacy Program.
Education and Prevention Programme includes community education, a school-based Healthy Relationships curriculum, and Peer-To-Peer Education including "The Outrage" – a nationally award-winning interactive teen theatre performance.
4. During the aftermath of the Ray Rice case, you talked about how calls to SAFEHOME increased by 37%. In Canada, the number of workplace sexual assault cases filed have also increased after the case of celebrity radio presenter Jian Gomeshi. These high profile cases have helped give abused women the courage to come forward to seek help. How do you think we as advocates and activists can help keep the momentum going even after media attention has shifted from these cases?
When I started at SAFEHOME, it was only a few years after the murder of Nicole Brown Simpson, in the United States, raised awareness of domestic violence nationally. In fact, in the United States, the Violence Against Women Act of 1994 was signed into law three months after her murder. In 2012, my own community was rocked by the murder-suicide of Kansas City Chiefs player Jovan Belcher who killed his girlfriend, Kasandra Perkins. Advocates can continue the momentum by building relationships with local news outlets so that the media recognises us as the experts in domestic violence and sexual assault, and turns to us for information and insight.
It is also important for advocates to educate themselves about how to professionally interact with the media and provide effective interviews. At SAFEHOME, we have built solid, trusting relationships with many reporters in the local media. They know that they can call us and we will provide newsworthy insight.
5. In January 2015, you commented about how former Kansas City Chiefs offensive lineman Will Shields has been a dedicated supporter of the issue of domestic violence and that "He stands to me as an example of what a football player can do, who takes the stand that healthy relationships are paramount in our society." How do you think more prominent male celebrities like Shields can be galvanised to take action to help end domestic violence and violence against women in general?
I was recently thrilled to see Terry Bradshaw, former player for my hometown Pittsburgh Steelers, speak out against domestic violence and challenge the NFL to increase penalties for players who perpetrate abuse. As more male sports figures like Terry Bradshaw and Will Shields speak up, I hope that it will give other men, including celebrities and politicians, the courage to speak out. Those of us working in the field of domestic violence can encourage these men to take action by celebrating, publicising, and honouring their stand against domestic violence. We can work to build relationships with our local professional sports teams by offering to provide training to their staff and players, as well as to their fans.