Welcome to The Pixel Project's "30 For 30″ Father's Day Campaign 2015! In honour of Father's Day, we created this campaign:
To acknowledge the vital role Dads play in families, cultures and communities worldwide.
To showcase good men from different walks of life who are fabulous positive non-violent male role models.
Through this campaign, we will be publishing a short interview with a different Dad on each day of the month of June.
This campaign is also part of a programme of initiatives held throughout 2015 in support of the Celebrity Male Role Model Pixel Reveal campaign that is in benefit of the National Coalition Against Domestic Violence and The Pixel Project. Donate at just US$1 per pixel to reveal the mystery Celebrity Male Role Models and help raise US$1 million for the cause while raising awareness about the important role men and boys play in ending violence against women in their communities worldwide. Donations begin at just US$10 and you can donate via the Pixel Reveal website here or the Pixel Reveal Razoo donation page here.
Our fifteenth "30 For 30″ 2015 Dad is Michael Glavanis from Egypt.
__________________________________________________________________________________________
The Dad Bio
I divide my life into two parts: before Adam and after Adam. Before he was born in 2014 I used to plan my life around going to play football, the next time I could go scuba diving, seeing friends, or my work as a High School Social Studies teacher. After Adam, things like that weren't as important. Though I only have one child, he has completely changed my life, and I like that.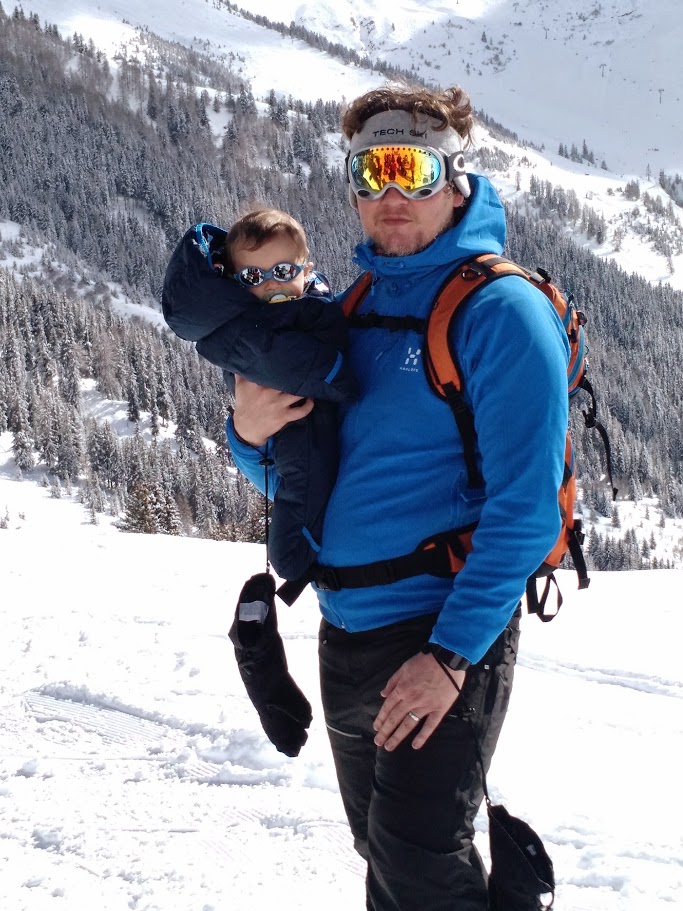 1. What is the best thing about being a dad?
My wife and I decided to try for a child but we were rather nervous about how things would end up. Would we resent not being able to do the things we loved? It turns out the things my son does are the things I love.
Though I am not as good as my wife at devoting time to him, I love watching him, spending time with him, and, most importantly, watching the world through his eyes — the look of curiosity and wonder on his face as he see new things, his laugh, his smile, and the way he holds on to me. What more could I ask for?
2. A dad is usually the first male role model in a person's life and fathers do have a significant impact on their sons' attitude towards women and girls. How has your father influenced the way you see and treat women and girls?
The way the question is worded presupposes that my father may have treated women and girls differently than men or boys. Through his words and actions, my dad raised me to treat all people as equals. It didn't matter what your gender was, you were treated the same and viewed through the same lens of expectation. My sister, who is much younger than me, is afforded the same treatment as my brother and me.
Looking back, I guess his attitude of equality stemmed from my grandmother as a role model. She was a strong matriarch for the family who showed by example that women were just as capable as men and worthy of the same treatment.
3. Communities and activists worldwide are starting to recognise that violence against women is not a "women's issue" but a human rights issue and that men play a role in stopping the violence. How do you think fathers and other male role models can help get young men and boys to take an interest in and step up to help prevent and stop violence against women?
A long time ago, a female friend living in Egypt was grabbed from behind by some young boys. Instinctively she swung her bag at them, hitting one. The next day the boy's mothers approached my friend in the street and asked for an explanation. Once the story was told, one mother said, "They were only boys."
This message shows that men's roles are learnt in the home. Parents raise their children through actions that show their sons and daughters the right ways to act. Lessons learnt in the home are the ones that last the longest. It is there that men can show by example how we are all equal.