The Pixel Project is proud to present the Survivor Stories Blog Interview Project in honour of Mother's Day 2014. The project runs throughout the month of May 2014 and features an interview per day with a survivor of any form of violence against women (VAW) including domestic violence, rape, sexual assault, female genital mutilation, forced/child marriage, sex trafficking, breast ironing etc. A total of 31 VAW survivor stories will be featured. This project was created to provide:
VAW survivors a platform to share their stories and solutions/ideas on how they rebuilt their lives and healed/are healing.
Girls and women currently experiencing or who have survived VAW ideas, hope, and inspiration to escape the violence and know that there is light at the tunnel and there is help out there.
This project is also part of a programme of initiatives held throughout 2014 in support of the Celebrity Male Role Model Pixel Reveal campaign that is in benefit of the National Coalition Against Domestic Violence and The Pixel Project. Donate at just US$1 per pixel to reveal the mystery Celebrity Male Role Models and help raise US$1 million for the cause while raising awareness about the important role men and boys play in ending violence against women in their communities worldwide. Donations begin at just US$10 and you can donate via the Pixel Reveal website here or the Pixel Reveal Razoo donation page here.
Our ninth Survivor Stories interview is with Jaycee Memminger from the U.S.A.
TRIGGER WARNING: The first segment of this interview may be triggering for some survivors of domestic violence.
———————————————————————————————————————————————————————————
The Survivor Bio:
Jaycee Memminger is Women's Services Coordinator at Goodwill Industries of Greater Detroit; with more than 20 years experience in Domestic Violence. Jaycee designs Employment and Training Services for women who have experienced trauma. Founder/CEO of Angelic Impact, a Non-profit organisation serving the City of Detroit; Jaycee speaks locally and nationally on critical topics related to Domestic Violence and recovering after violence. In 2012 Jaycee was an honored Speaker at the 13th Annual Department of Justice- Office on Violence against Women Luncheon in Washington D.C.; shortly after Jaycee founded SmartGirl; a nonprofit organisation working with teen girls in Wayne County focusing on academics, abstinence, healthy relationships and the power of self-enrichment. Currently working on a Master's Degree in Project Management and Women's Studies; Jaycee holds a Bachelor of Science Degree in Criminal Justice, is a member of the National Technical Honors Society and Lambda Alpha Epsilon- Criminal Justice Association.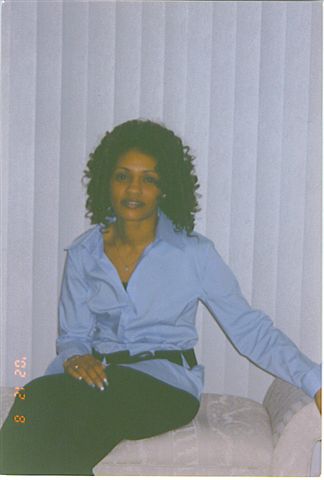 1. What is your personal experience with gender-based violence?
In 2002, I filed for divorce from my husband after a brief marriage. My husband warned me several times if the ink dried on the divorce papers, his life was over and so was mine. I begged and pleaded with the judge to help me to no avail. My ex-husband Leonard Memminger was a probation officer with Wayne County Courts, he often advised that no one could help me even though I had a 3 year personal protection order in place. Lenny violated the court order 13 times and was arrested and sanctioned, however, never jailed. In September 2004 just weeks after the divorce was final, I was brutally attacked and shot twice in the face by my ex-husband, he accosted me in the doorway of my home and struck me, knocking me to the floor. Lenny had a gun, tape, rope and a knife. I was terrified. I tried to escape by running in the parking lot and was captured and shot twice in the face with a 38 revolver. That night I was air lifted to the University of Michigan where I spent 8 agonising months in a hospital bed, fighting to live.
2. How did you escape the violent situation/relationship/ritual?
Unfortunately I was severely injured when I tried to leave the relationship. I knew this was the most violent and dangerous time however I also knew I deserved to be happy and feel loved. I sat down with my grown children and had a conversation no mother should ever have. I told them I was in danger, and if anything ever happened to me, I wanted them to always feel my love. Then for the first time I began talking about what Lenny was doing to me. I talked to everyone…. friends, family, co-workers, judges and domestic violence advocates. No longer was I ashamed because I had done nothing wrong.
3. How did you heal and rebuild your life after the violent situation/relationship/ritual? What actions did you take?
After healing physically I still did not want to admit what traumatic events had taken place in my life. I tried to act as if everything was fine, particularly since Lenny was now in prison. I was in so much pain and agony. I entered into counselling finally facing my life and where I was in terms of mental, emotional and physical pain. Today I continue to seek assistance in this area, its a daily process after experiencing trauma. I surround myself with support groups and women like me, rebuilding and struggling to find happiness. Today I know I deserve it.
4. What would you suggest to or share with another woman or girl facing the same situation as you did?
Never feel you are alone. Know there are others facing similar if not identical situations such as yours. Seek assistance from shelters and programs with professionals who can help you navigate the process of determining what steps you should take to be free while remaining safe.
5. How do you think we can end violence against women?
Violence against women will only end when communities get involved in the movement. When we have a shift in cultural and societal beliefs and young girls and boys see only the healthy characteristics of a relationship. New policies and legislation should be passed to keep women safe, not just in October, but safe all year round.
6. Why do you support The Pixel Project?
I support The Pixel Project because it is an organisation with platforms that are designed to be used to inform communities about violence against women while also providing a platform and voice for advocates and victims. This is desperately needed if we are ever going to have a world where women and children are safe.