Welcome to The Pixel Project's "30 For 30″ Father's Day Campaign 2013! In honour of Father's Day, we created this campaign:
To acknowledge the vital role Dads play in families, cultures and communities worldwide.
To showcase good men from different walks of life who are fabulous positive non-violent male role models.
Through this campaign, we will be publishing a short interview with a different Dad on each day of the month of June.
Our fourth "30 For 30" 2013 Dad is Scott Johnson from the USA. Scott is the Founder and Executive Director of the Positive Music Association – a partner of The Pixel Project's Music For Pixels campaign.
——————————————————————————————
The Dad Bio
I've done a variety of things in my life — traveled all over North America and Europe; released a number CDs of my music, founded an international music organisation, written a book, been a graphic designer, been a life coach, ran some marathons, performed at Radio City Music Hall and before royalty — but being a dad, and husband, has been the most rewarding and meaningful by far. Like anything else, to be good at parenting takes time and attention. And having a rich family life is well worth the investment. Our two daughters are strong, caring, self-reliant young women who make a positive impact on the world. It's my great pleasure to be a part of their lives.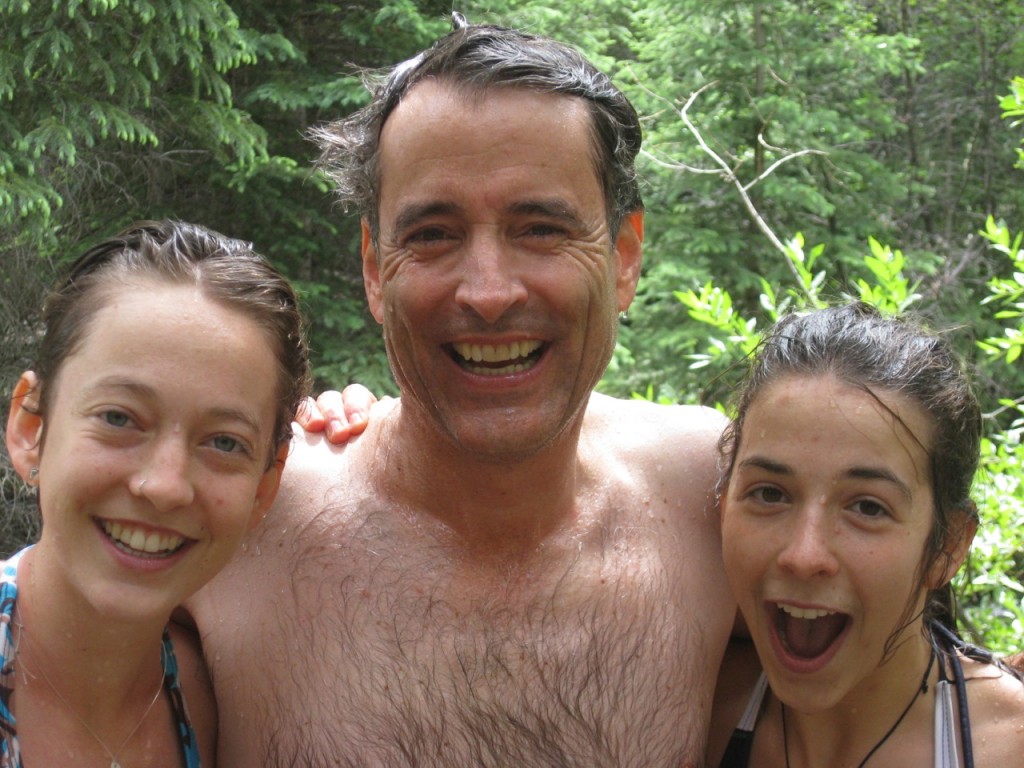 1. What is the best thing about being a dad?
Seeing our daughters grow up and become caring, contributing, fun, and loving human beings. Hiking in the Rocky Mountains, playing music together, Skyping with them while they are away at college, joking, playing games, talking about things that matter to each of us — that's the joy of being a dad.
2. A dad is usually the first male role model in a person's life and fathers do have a significant impact on their sons' attitude towards women and girls. How has your father influenced the way you see and treat women and girls?
My dad was an honest and good man and treated everyone — young, old, male, female, rich, poor — with the same decency and respect. He treated my mother and two older sisters with kindness and equality. His quiet and calm demeanor helped create a safe and supportive environment at home. And by example, he influenced me on how I see and treat not only women and girls, but everyone.
3. Communities and activists worldwide are starting to recognise that violence against women is not a "women's issue" but a human rights issue and that men play a role in stopping the violence. How do you think fathers and other male role models can help get young men and boys to take an interest in and step up to help prevent and stop violence against women?
You need to speak a language in an environment that young men and boys understand. That could be through sports, with dads coaching sports teams, for example, and showing how to treat women and girls with respect. It could be through mentoring, and being a role model for boys at school or church. If a dad is a musician, he can encourage young men to write and sing songs that honour women. And if you're a hip hop or rap artist, you could be a real man and perform songs that empower women.
————————————————————————
Want to honour your Dad in a different way this Father's Day without breaking the bank?
We offer two (2) easy and fabulous options:
Option A: Make a Small Donation
Help The Pixel Project keep our anti-Violence Against Women campaigns and projects sustainable by making a small donation on behalf of your dad to us.
Click here to learn how your donation will be used and to donate: https://www.thepixelproject.net/getting-involved-an-introduction/donate-to-the-pixel-project/

Option B: Dedicate a Song to Him
For just $0.99, you can download our first Music For Pixels song – a cover of 'The Rose' by AHMIR, YouTube's #1 R&B group and upload it onto your Dad's computer's iTunes or digital music player. Not sure about it? Listen before you buy: