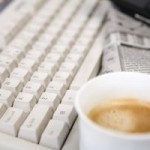 Welcome to the 62nd edition of The Pixel Project's VAW e-News Digest! This fortnight there have been several steps forward in activism against violence towards women in social media:
– A five-minute video of Patrick Stewart (most famous for acting the role of Captain Picard in Star Trek: The Next Generation) replying to a fan about domestic violence has moved thousands of people around the world.
– In response to the #FBrape campaign by a coalition of anti-Violence Against Women activists spearheaded by Women Action Media, The Everyday Sexism Project and Soraya Chemaly, Facebook decides to take down pages condoning violence against women when advertisers including Nissan UK pulled out of Facebook.
– Stop Street Harassment celebrates its fifth anniversary with the launch of new programmes
We also highlight the case of Jaswinder 'Jassi' Singh, a woman who was murdered in an honour killing case in 2000 and whose perpetrators have not been brought to justice until today. We hope that the renewed interest in this case will raise greater awareness about honour killing and improve responses by law enforcement in protecting those vulnerable to it.
Every contribution matters. If you have any news you'd like to share about violence against women, please email The Pixel Project at info@thepixelproject.net. If you prefer to receive up-to-the-minute news concerning violence against women, follow us on Twitter. It's time to stop violence against women together.
Best regards
The Pixel Project Team
________________________________________________________________________________________
Violence Against Women – General News
__________________________________________________________________________________________
Domestic Violence

_________________________________________________________________________________________
Rape and Sexual Assault

__________________________________________________________________________________________
Human/Sex Trafficking
__________________________________________________________________________________________
Female Genital Mutilation
__________________________________________________________________________________________
Honour Killing and Forced Marriages
__________________________________________________________________________________________
VAW Activism