7 April 2013: The Pixel Project, the virtual volunteer-led non-profit working to end Violence Against Women (VAW) worldwide is proud to announce the first intake of Technology partners in their growing network of partnerships with anti-VAW activists, groups and organisations worldwide. This Technology partnership initiative kicks off on the first day of International Anti-Street Harassment Week with brand new partnerships with two Smartphone safety app creators – the award-winning Circle of 6 and the groundbreaking Sweden-based P.F.O.
Regina Yau, Founder and President of The Pixel Project, said: "Part of The Pixel Project's core approach to raising funds, awareness and volunteer power for the cause is through online social media campaigning and new technologies that break new ground in educating and inspiring the global audience to support the end to VAW. In today's increasingly connected, mobile and virtual world, the partnerships with Circle of 6 and P.F.O. are a timely fit for our efforts to mobilise the power of technology in service of the anti-VAW cause. We look forward to collaborating with them on various campaigns."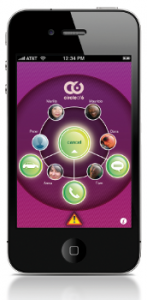 Circle of 6 is a sexual assault prevention and education app that has won the White House/HHS "Apps Against Abuse" Technology Challenge and the Institute of Medicine and Avon Foundation for Women "Ending Violence @Home" award. It enables users to send SMS calls for help to a circle of friends they choose when they find themselves in potentially dangerous circumstances, and also includes pre-programmed helplines and emergency numbers for critical situations. Originally created for college students in America, it is expanding globally, and following the New Delhi gang rape case, is now available in Hindi localised for Indian users in New Delhi. Circle of 6 is a project of Tech for Good, Inc, a start-up non-profit dedicated to violence prevention in vulnerable populations through the use of mobile technology and harm-reduction education principles.
Nancy Schwartzman, Executive Director of Tech For Good, said: "We are thrilled to partner with The Pixel Project, and work together harnessing social media and mobile technology to aid in the prevention of sexual violence."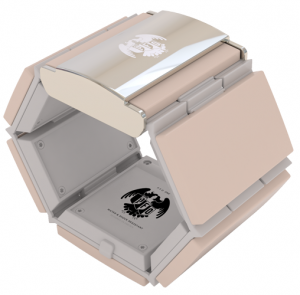 Stockholm-based social enterprise P.F.O. takes a different approach by combining fashion with technology to create a stylish bracelet with GSM and GPS technology that works as a personal alarm. The bracelet works in more than 45 countries via the P.F.O. protection plan. To trigger the alarm, simply pull the bracelet which will send an SMS with the wearer's position to her three chosen friends (Shields) who will be able to follow her movement live in order to help her. P.F.O. has also released the safety app that powers their flagship bracelet for iPhone and Android devices through which users can raise the alarm either by simply letting go of their phone or tugging out their headphones.
Johan Carlsson, Founder of P.F.O., said: "We're so happy to work with The Pixel Project in our common mission to make the world a better and safer place. We have followed The Pixel Project over the years and think they do a fabulous job in raising awareness of VAW which is a problem that affects us all globally."
-end-
——————————————————————————————————————————————
For further information, please contact:
About The Pixel Project (www.thepixelproject.net)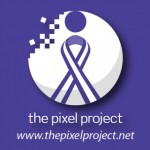 The Pixel Project is a complete virtual, volunteer-led global 501(c)3 nonprofit organisation whose mission is to raise awareness, funds and volunteer power for the cause to end violence against women through innovative, powerful viral campaigns across various online and virtual channels including social media. Their first project is to turbo-charge global awareness about VAW using social media while raising US$1 million for the U.S.A.'s National Coalition Against Domestic Violence and other anti-Violence Against Women nonprofits by getting a global audience to collectively unveil a million-pixel mystery collage of Celebrity Male Role Models at US$1 per pixel.
About Circle of 6 (http://www.circleof6app.com/)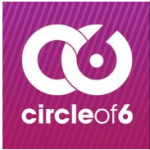 Circle of 6 was a winner of the 2011 Apps Against Abuse challenge held by HHS and announced by Vice President Biden and has received awards from the Institute of Medicine and the Avon Foundation for Women. Featured and used at numerous universities and received significant high-profile media coverage Circle of 6 is a leading personal safety app steeped in harm reduction principles, and includes educational tool kits for teachers, videos, and other methods of violence prevention. The New Delhi launch has been endorsed by leading Indian women's advocacy organization Jagori and partners at the UN.Circle of 6 is a project of Tech for Good, Inc.
About P.F.O. (http://www.pfoinc.com/)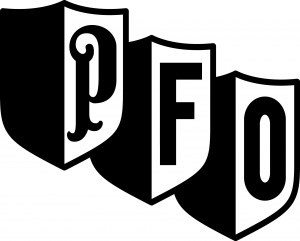 PFO started in 2008 when Johan Carlsson set out to find something to help his three soon-to-be teenage girls stay safe. He envisioned a nice bracelet with a silent alarm and GPS positioning. But everything out there was either very ugly or didn't work. So with a mission to make the world a safer place, and the help of world-class designers Stefan Sagmeister and Oscar Magnuson, the Protective Fashion Object was born. Concealed in a tough-looking cuff that shouts Don't mess with me!, is GPS and GSM technology that alerts the wearer's pre-chosen friends or family with her exact position on a map.