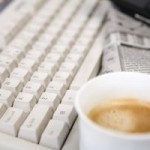 Welcome to the 57th edition of the Pixel Project's VAW e-News Digest. As usual we bring you the latest and most relevant news related to the eradication of violence against women all over the world.
The sexual assault and harassment of women participating in protests in Tahrir Square, Egypt has caught the attention of the United Nations. We highlight articles that discuss the greater contexts of these assaults, including an article that features the opinions of a woman currently living in Egypt.
In the United States the Violence Against Women Act will be voted on in Senate as soon as next week. A number of senators have expressed vocal support for VAWA, with one provision made to eliminate the "Blue Slip" issue regarding U-Visas.
In China, the sentencing of a woman to death for killing her abusive husband has gained some international attention, including that of Amnesty International. Global pressure to stop the execution is slowly gaining momentum.
Across the world, various communities in various countries are participating in the One Billion Rising campaign. Read our links to news articles to find out what people around the world are doing as part of One Billion Rising.
Every contribution matters. If you have any news you'd like to share about violence against women, please email The Pixel Project at info@thepixelproject.net. If you prefer to receive up-to-the-minute news concerning violence against women, follow us on Twitter. It's time to stop violence against women together.
Best Regards,
The Pixel Project Team
__________________________________________________________________________________________
General Violence Against Women News
__________________________________________________________________________________________
Domestic Violence
_________________________________________________________________________________________
Sexual Assault
_________________________________________________________________________________________
Sex Trafficking
_________________________________________________________________________________________
Female Genital Mutilation
_________________________________________________________________________________________
Forced Marriage and Honour Killing
________________________________________________________________________________________
Activism