Post by Katie Rosenthal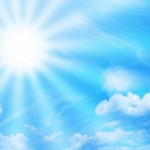 The Women's Rape & Sexual Abuse Centre in Cornwall (WRSAC), the U.K, has been honoured by judges at the GlaxoSmithKline (GSK) Impact Awards. The panel of judges is made up of prestigious healthcare leaders and experts, including Sir Christopher Gent, GSK's Chairman. The awards are open to small charities with an income between £10,000 and £1.5 million that are at least three years old.
GSK's prestigious and well regarded awards are run in partnership with the King's Fund, and aim to highlight the crucial work that third sector organisations do in dealing with complex health issues, and promote innovation and good practice across the health sector. The awards have been given out for the past fifteen years, and help winning organisations build on and consolidate their work. WRSAC's award was jointly received withTarget Ovarian Cancer, with judges unable to choose between the two. Each charity received £35,000 in prize money.
WRSAC provides women and girls who have experienced any form of sexual or domestic violence with a wide range of free and confidential support, advocacy and counselling services. The judges recognised their creative work and services, particularly their 14 week course "Pattern Changing", which aims to help women understand and change their own behaviour patterns.
WRSAC's Chief Executive, Maggie Parks said that "being an overall winner recognises the incredible work undertaken by the organisation and reflects our exceptionally high quality of service provision. Endemic levels of violence against women and girls is a major health issue and we applaud GSK and The King's Fund for recognising this. We believe that this award will help us continue to make a significant difference in women's lives in Cornwall and we would like to thank our staff, volunteers and trustees for all their hard work and creativity".