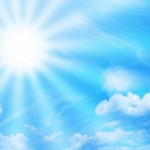 $2.1 million has been raised for the Canadian Women's Foundation, one of the ten largest women's foundations in the world, to help end violence against women. Violence against women is a serious problem in the country, with 61% of Canadians reported to know a woman who has been physically or sexually abused. The money raised will help to support almost 500 women's shelters across the country, and sponsor programs endeavouring to empower women and break abusive cycles.
The money was raised through the Foundation's "Shelter from the Storm" campaign. Beverley Wybrow, President and CEO of the Foundation explained that "Shelter from the Storm is the largest annual campaign dedicated to ending violence against women. Thanks to the support of individual donors, local communities and our campaign sponsors, Winners, HomeSense, and Rogers Media, we will be able to fund programs that work to end violence.
During April and May Canadians showed their support for the campaign by visiting their local HomeSense and Winners stores and making cash donations, or purchasing limited edition products. This element of the campaign contributed $1.4 million to the eventual total. The campaign also included "Empower Hour", an hour long workout with over 800 participants across Canada raising money.
Additionally, television and radio studios joined forces to broadcast a three hour live fundraising telethon. "Morning for Change" raised an impressive $439,000. Shannon Valliant, Vice-President for Rogers Media, who helped coordinate the telethon, explained that "This was an exciting initiative for us- not only because it supports a truly worthwhile and inspiring organization, but also because of the overwhelming response we received from our viewers and listeners to champion this great cause. It was a stellar example of how impactful our content can be when leveraged across multiple platforms".
The total raised by the Canadian Women's Foundation is encouraging given the current worldwide economic climate, and will make a real difference to the lives of thousands of women.