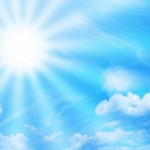 450 girls in the east Mediterranean Republic of Lebanon have graduated from a martial arts programme designed to help them to resist the threat of sexual violence. The programme formed part of the yearlong "Together We Make a Change- Stop Sexual Abuse" scheme, which aims to teach awareness on sexual abuse and harassment, and included 2,500 male and female students from schools in Beirut and Northern Lebanon.
The program forms part of an encouraging emerging women's rights movement in the country, formed by natives and NGOs working in the region. The movement is demanding progress on women's rights including the creation of female quotas for government and for Lebanese women to have the right to pass on their nationality to their children.
The martial arts element involved a sixteen week intensive Aikido programme. Aikido is a Japanese martial art, which aims to redirect the force of an attacker rather than relying on physical strength. The program is a step forward in that it looks to preventing violence against women, rather than dealing with the effects and ramifications it can have for victims. Randa Yassir, the project manager, told a Lebanese media outlet that "Traditionally in our society, we have always been told that as women we are the weaker members of the family; if your brother hits you, you are told not to hit back". She added her belief that these are incorrect and not progressive ways of thinking, and that woman must be educated and able to defend themselves, rather than succumbing to abuse.
130 of the girls who participated in the Aikido course performed their new skills at a ceremony to mark the end of the yearlong scheme. Videos were also played of students explaining what they had learnt during the previous year, with one female student remarking that "we are now able to confront, learn not to be afraid and have the courage to control our attacker".
Despite the success of this year's program, funding is still to be found for next year. Click here to see an interview with Randa Yassir, the project manager.