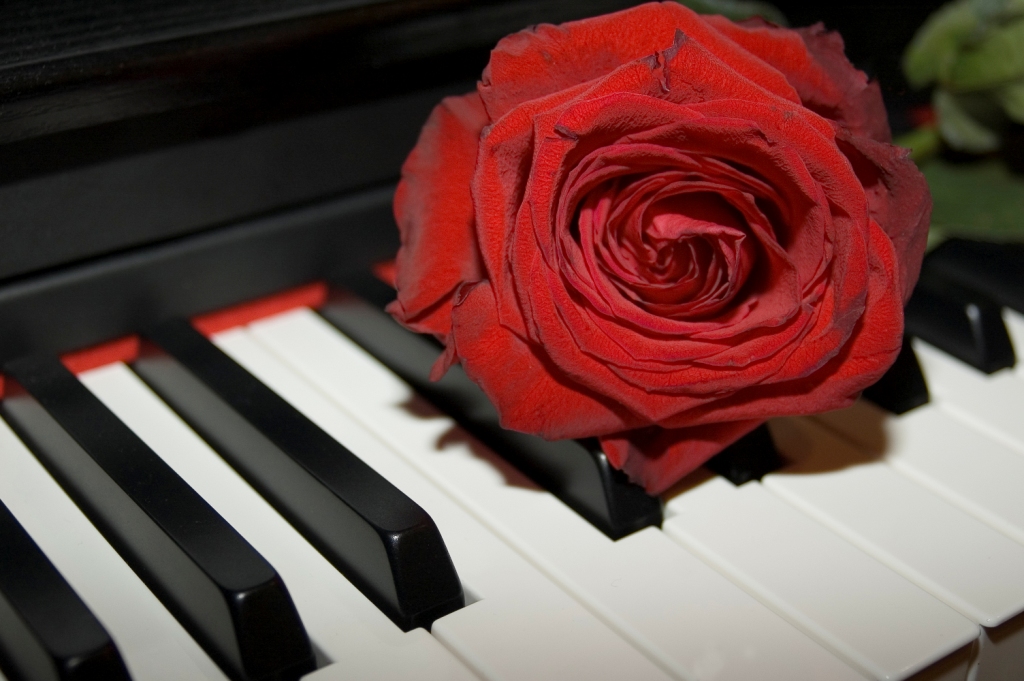 If music be the food of love, play on. – Twelfth Night, William Shakespeare
With Valentine's Day just under a week away, romantic partners are surreptitiously selecting the ultimate love songs to eat and slow dance to. Radio stations have started playing their annual love song playlist and those who can are writing love songs of their own to serenade their beloved.
In recognition of the power of music to spread messages and in conjunction with our Valentine Against Violence campaign, The Pixel Project brings you our "playlist" of 10 love songs that highlight positive relationships not just with lovers and partners, but also with friends, family and yes, ourselves.
It is our hope that these songs will encourage listeners to think about the importance of healthy, positive relationships that are free of violence and abuse be it romantic relationships, familial relationships, friendships or work relationships. When we make such relationships the norm and teach our children and young people do so, it will go a long way towards preventing violence against women and girls.
Here it is in alphabetical order according to the artiste's first name – happy listening!
——————————————————————————————————————————————————–
Billy Joel – Just The Way You Are
Two decades before Bruno Mars burst onto the scene, Billy Joel had already penned this classic song about telling your lover or partner that you love them just the way they are, no more and no less.
Carole King – You've Got A Friend
This song says it all when it comes to true friendship. Wonderful for dedicating to your best and closest friends for Valentine's Day. You could even send this song to someone facing any type of violence against women to let them know indirectly that you will be there for them.
Ms Lauper's song about loving and appreciating our friends and loved ones for who they are is a classic tune that has been most recently revived by Glee. With a chorus that goes: "But I see your true colors shining through/ I see your true colors and that's why I love you/ so don't be afraid to let them show your true colors/ true colors are beautiful like a rainbow", this is a song that you may want to dedicate to people in your life who are still struggling to see their own worth.
The song was described by songwriter, Nuno Bettencourt as a song warning that the phrase "I love you" was becoming meaningless: "People use it so easily and so lightly that they think you can say that and fix everything, or you can say that and everything's OK. Sometimes you have to do more and you have to show it – there are other ways to say 'I love you.'" Here is an updated version by YouTube artists, J Rice and The Piano Guys that mashes one of Bach's classic melody lines with the song.
Jennifer Warnes – And So It Goes
Jennifer Warnes' cover of Billy Joel's song outshines the original as she sings about learning to open up to the possibility of love again after a painful emotional past. A mature view of love from the trenches.
This song was not only one of Katy Perry's smash hits but is now also the anthem for people celebrating and loving the uniqueness of the people in their lives and themselves. A wonderful a cappella version of Firework by rising YouTube artiste, Peter Hollens, also happens to be The Pixel Project's 2012 musical Valentine Against Violence. Have a listen, then download it from now at any time from now until 29 February 2012. All proceeds go to our Celebrity Male Role Model Pixel Reveal campaign in aid of the USA's National Coalition Against Domestic Violence and Malaysia's Women's Aid Organisation.
Louis Armstrong – What A Wonderful World
Released in 1968, this song has now become a wonderful slice of nostalgia which celebrates the beauty of the world around us and highlights a positive attitude towards life.
This is another modern anthem for accepting who you are and telling your friend or loved one that you accept them for who they are. Here is a fabulous cover version of the song done by YouTube R&B group, AHMIR, as a Public Service Announcement against bullying in schools.
Starship – Nothing's Gonna Stop Us Now
One of the most recognisable songs of the 80s, "Nothing's Gonna Stop Us Now" is a love song about devotion and building a solid partnership with your beloved through the good times and the bad times.
This wistful Beatles song is an allegory with a simple but lovely melody and lyrics that celebrates hope, freedom and recovery for those who have been beaten down by life. Perfect for dedicating to any woman in your who is a survivor and currently rebuilding her life after violence.